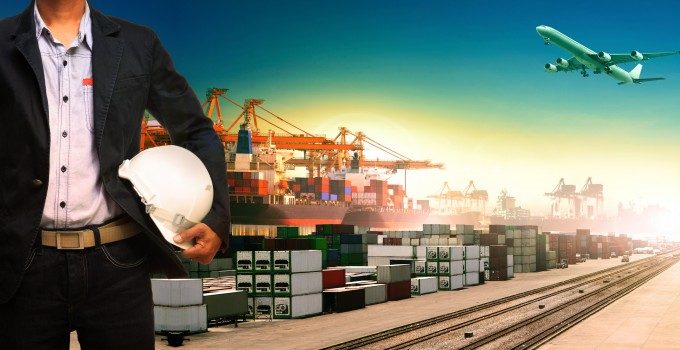 No confirmation of port rotations and vessel sizes has been announced from 2M partners Maersk Line and MSC yet – unlike the detailed presentations which accompanied the rolling-out of the P3 Network last year.
The proposed vessel-sharing agreement (VSA) will include six Asia-North Europe strings and four loops between Asia and the Mediterranean, but if the 2M partners have learned any lessons from the last-minute veto of the P3, it is that they should not get ahead of themselves on planning before they have cleared all regulatory hurdles.
A key facet of the P3 was the autonomous London-based tonnage centre which Maersk pushed for as a necessity to ensure a smooth unbiased running of the network.
Ironically, the tonnage centre concept that was expected to prove to shippers and regulators that vessel operations would be conducted on an arm's length basis, backfired and instead convinced China's Ministry of Commerce that the P3 was a merger in disguise.
This and the 47% Asia-Europe market share the prospective P3 partners would enjoy were the principal reasons why China blocked the deal.
Alphaliner calculates that the 2M partners currently control 33% of the capacity between Asia and North Europe, and 38% of Asia-Mediterranean slots, but notes that the 2M joint co-ordination committee "will not have any independent executional powers", which it says differs substantially from the P3 tonnage centre proposal.
The analyst also looked at the situation of previous P3 hopeful CMA CGM.
"It seems likely for the French line to seek a new alliance arrangement. In this respect, China Shipping and UASC appear to be the most likely partners, as other carriers are either already members of alliances or simply too small," it said, suggesting a potential VSA between the three could be known as the "2CU Alliance".
According to current fleet stats, it would have a 19% market share, in terms of capacity, on the Far East-North Europe route, and 22% on the Far East-Med route, which Alphaliner said was comparable with the CKYHE and G6 shares.
"In addition, the three carriers would have a combined fleet of 20 units of 16,000-19,000teu, which would fit well within an enlarged alliance," it added.
However, the port and terminal "winners" from the aborted P3, such as Europe's Wilhelmshaven, Antwerp, Aarhus, Gothenburg and Gdansk, might hope to reopen negotiations with the 2M members in due course, given that the combined volumes of Maersk and MSC will cause problems for some of the terminals they currently use.
The nomination of the container terminal at JadeWeserPort, Wilhelmshaven by the P3 was a lifesaver for the under-utilised facility and it must have been bitterly disappointed at the last-minute blocking of the venture. Nevertheless, JWP marketing says that it has continued talking to the P3 member lines.
After news of the P3 rejection, it said: "The pressure on margins will now continue to grow, and the already restricted berth windows at terminals will remain scarce… the established north range ports only have limited options for making capacities available."