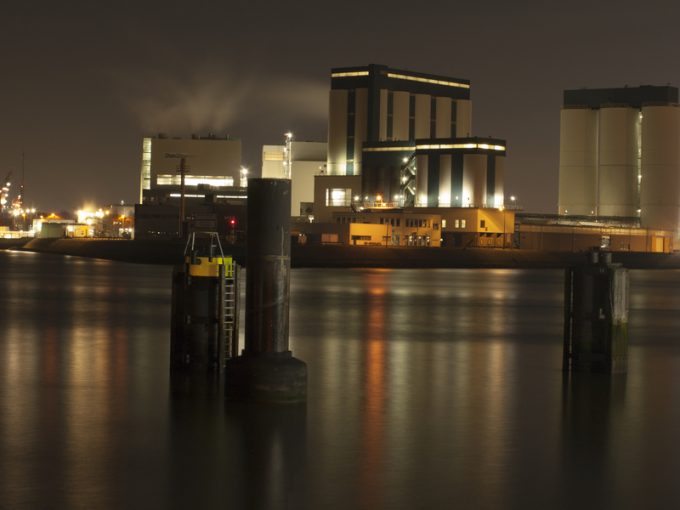 Maersk is taking steps to insure itself against the risk of a shortage of compliant low-sulphur fuel oil (LSFO) when the IMO's 0.5% sulphur cap becomes law on 1 January next year.
Through an agreement between its Maersk Oil Trading subsidiary and Dutch chemical and oil storage and transport group Koole Terminals, LSFO will be produced at the company's petrochemical industrial distillation (PID) unit at its Botlek site in the centre of Rotterdam port.
"Our activities with Koole will be an important driver in ensuring stable, reliable services for Maersk's customers during a potentially volatile period for global shipping," said Niels Henrik Lindegaard, head of Maersk Oil Trading.
Koole's PID unit will also enable Maersk to produce ultra-low sulphur fuel oil (ULSFO) with a maximum 0.1% sulphur content, that will continue to be enforced in the ECAs (emission control areas) of Northern Europe and the US.
Maersk said annual production at the Rotterdam facility was expected to cover 5-10% of the company's annual fuel demand, for which the bill last year was a staggering $5bn.
Initially in the anti-scrubber lobby, Maersk has had a late change in its IMO 2020 strategy and will now expect to have around 10% of its 700-ship fleet equipped with exhaust gas cleaning systems in time for the new regulations.
However, that leaves around 640 of its ships needing to bunker with LSFO in order to be compliant with IMO 2020.
Several of its competitors, such as Evergreen and 2M partner MSC, will have a much higher percentage of their fleets equipped with scrubber technology and able to continue to burn the cheaper HFO (heavy fuel oil) next year.
Although not as reliant on the supply of LSFO, these carriers could potentially have their own issues with HFO supply if, as expected, the production of 3.5% sulphur content fuel declines with the big drop in demand.
Indeed, the demand requirement for the two fuels from January has caused a conundrum for bunker suppliers who need to decide on storage tank cleaning.
One bunker broker told The Loadstar that several of his suppliers had opted for a policy of "over cleaning" of storage tanks.
"It is far better to dirty the tank later with HFO rather than have to clean a tank from scratch in order to replenish with LSFO," he argued.
Bearish predictions from analysts suggest that up to 80% of the HFO market could fall away as a consequence of IMO 2020, which could have significant implications for the price of the fuel.
In February, Maersk announced a tie up with New Jersey-based oil refiner PBF Logistics to supply its vessels on the US east coast with LSFO.
The carrier said that the deal would "secure" about 10% of its annual fuel demand.
This followed the Danish group's announcement in August last year that it had secured a long-term agreement with Dutch tank storage operator Royal Vopak for a dedicated 0.5% sulphur bunkering point at Rotterdam.
Meanwhile, with just over 100 days before the IMO 2020 regulations come into force ship operators urgently need to plan the tank cleaning of vessels switching from HFO to LSFO in order not to contaminate the new blended fuel.
In addition to the draining and cleaning of tanks, the fuel oil service system and all pipework will need to be thoroughly flushed, a process that requires not only time but crew training and expertise.
Analysts at S&P Global Platts have also flagged up concerns over the mixing of 0.5% content fuel from different providers warning that different blends in the one tank could potentially create a form of sludge that could hinder the operation of ships' engines.