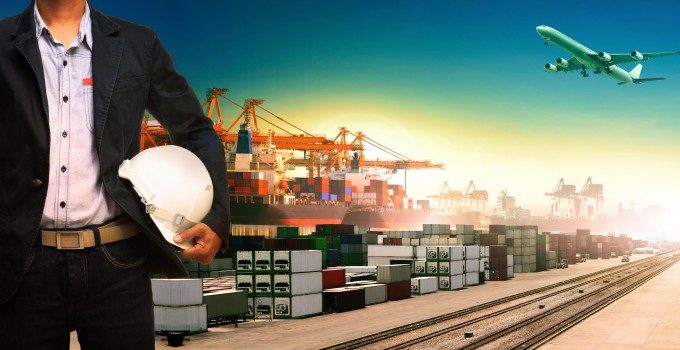 Maersk Line's aggressive growth strategy in the first three months of this year was a contributing factor in the 23% drop in average freight rates during the period.
According to the most recent research from Alphaliner: "Maersk's decision to pursue market share contributed to the decline in freight rates of early 2016."
It added: "In the year's first quarter, when most competitors were trying to curb capacity growth, Maersk deployed off-schedule extra loaders on both Asia-Europe and transpacific routes."
Based on Alphaliner's table of selected first-quarter carrier results, Maersk's volume growth was by far the highest, at 7%, over the same quarter of 2015, followed by OOCL, with 4.2% growth, and CMA CGM at 2.9%.
At the bottom of the carrier volume lifting league table was MOL, which recorded a decline in volumes of 8.2% during the period.
The data compares with overall market growth of just 1.6%, according to Alphaliner estimates.
Using the reported revenues from a sample of eight main carriers, average freight rates declined 23%, year-on-year, in the first quarter of 2016, said Alphaliner.
Among carriers, the lowest rates were earned by APL, with an average of $797 per teu – a 22.7% decline on its average rate in Q1 2015. The next lowest was OOCL, $811 per teu and a decline of 20.5%, followed by Maersk's $929 per teu, which was 25.5% below its average of a year ago.
Interestingly, the two troubled South Korean carriers, Hyundai (HMM) and Hanjin, recorded the highest average rates in the period, $1,152 and $1,131 per teu respectively, although these were down 24.6% and 29.8% on the previous year.
Given that HMM recorded a $240m first-quarter net loss and Hanjin a $222m deficit, in spite of these above-average rates, it is not difficult to see why radical cost cutting is essential for the lines to survive.
Explaining its above-market growth of 7%, at its recent interim results presentation, Maersk Group chief executive Nils Andersen said it was the result of "lost share last year", when it had been slow to react.
However, Mr Andersen was equally bullish in regard to 2016 and said that the container line aimed to grow "at least with the market" this year.
And to help it achieve this target, Maersk will be marketing its "stable" 2M Alliance with MSC as a selling point to shippers.
Commenting on the recently announced alliance structure changes, Vincent Clerc, chief commercial officer at Maersk Line, warned of "disruption" in the industry as a consequence.
He said: "When a container shipping line moves from one alliance to another, both alliances need to redo their networks. There will, in the beginning, be periods with frequent changes to services and capacity, and fluctuating reliability."
Mr Clerc added: "Of these [the four current alliances], only 2M will not be undergoing major changes in 2017."