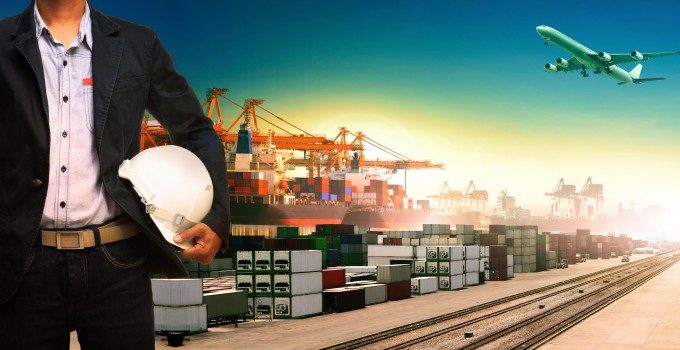 Despite the continuing weakness of the container sea freight market, Maersk Line remains on course to deliver a substantially higher profit in 2013 than last year, thanks to major cost savings – principally, lower bunker expenses.
The AP Møller-Maersk group reported third-quarter profits of just under $1.2bn, while Maersk Line recorded a profit of $554m, compared with a profit of $448m in the same period last year. Over the nine months of the year so far, the container shipping business has turned in a $1.2bn profit – a huge increase on the risible $126m it achieved in the first three quarters of last year.
Group chief executive Nils Smedegaard Andersen said the improvement was chiefly down to continuing cost reductions. The cost per 40ft container reduced by 13% to 2,622, while average freight rates also declined by 12% to $2,654 per 40ft. However, this was down to increased volumes carried by its intra-Asia and intra-Europe arms, MCC Shipping and Seago, which, as they tend to operate shorter hauls, dragged down the average.
The main driver of lower cost was a 17% reduction in fuel costs, of which 8% was due to lower consumption and 11% to lower bunker prices, which fell between the first and second quarter.
"The issue with bunkers, and the timing, depends on when you buy and not when you burn," Mr Andersen told analysts. "In the third quarter, we were burning furl bought in the second quarter, and because we do not hedge on fuel we gained from the lower prices."
The lower consumption was principally because of the decision to suspend Maersk's Asia-Europe AE5 service in October last year, and the AE9 service in February – although the introduction of the 18,270teu Triple-E vessels, which began operating in the middle of this year, also had an effect, as their presence allowed the line to take out older, less fuel-efficient tonnage.
Despite the weakened freight rates, volumes were up 11% to 4.6m teu, and increased on all major tradelanes except into North America. Headhaul volumes on the Asia-Europe trades were up 17% on last year, given further evidence that Europe may finally be coming out of its worst economic period in living memory.
Mr Andersen reiterated that, despite the expectation that volumes would decline in the traditionally weak fourth quarter, the familiar pressure for sales people to fill slots at the expense of freight rates would not be brought to bear.
"We don't want to have a situation where we pressure our employees to go chasing business, because we believe it will lead to too much volatility. We are confident we can meet demand, and it is not our intention to seek lower capacity utilisation and higher market share," he said.
In common with the stability seen at other container terminal operators, the group's port arm, APM Terminals, enjoyed another successful quarter, with profit up nearly 30%, from $156m in the third quarter of last year to $203m this year, while volumes rose 4% to reach 9.3m teu.
However, freight forwarding arm Damco continued to deliver poor figures, with third-quarter profits declining significantly to just $1m, compared with $15m last year.
Mr Andersen said it continued to be affected by the costs associated with the operator's move to a new HQ in The Hague, as well as other restructuring expenses and the implementation of a new global IT system. He added that the situation was unlikely to improve for at least another three quarters.
"It is not a good result, and we expect these relatively poor earnings to continue for a while.
"We don't expect it [Damco] to be back with its full systems running and the reorganisation done before the second half of 2014," he said.