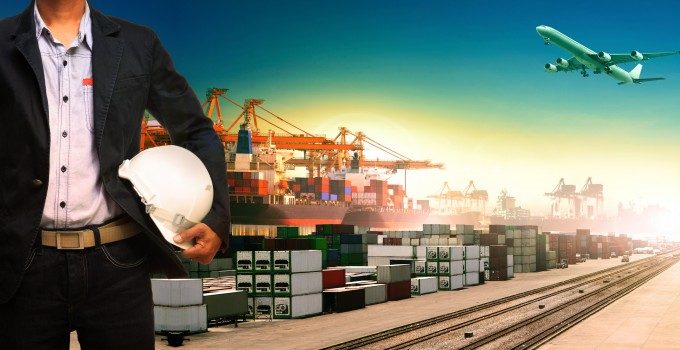 Lufthansa Cargo this week cemented its presence in Turkey, which it believes is a key market.
It named an MD-11F, which plies Frankfurt-Tel Aviv-Istanbul-Frankfurt three times a week, Merhaba Turkey ["Hello Turkey"], following a competition last year when the airline asked friends, staff and customers to help name its freighters.
The German carrier, which operates the freighter alongside some 60 narrowbody passenger flights a week, including its Sun Express 50:50 joint venture with rival Turkish Airlines for which it sells belly space, has some 8% of the market in Turkey, and claims to be the largest foreign airline.
Lufthansa Cargo has seen express shipments rise 35% cumulatively in the past year in Turkey, and it is focusing on what it says are its strengths: special products.
While it never mentioned its main competitor in this market, Turkish Airlines, it made it clear that it believed it was the top quality carrier in the market. While 84% of the cargo its competitors carry is general, Lufthansa's loads comprise 67% standard freight, 21% express, and 4.5% temperature-controlled.
"Express is growing fast," said Hasso Schmidt, regional director. "Lufthansa is stronger on special products. Yields are under pressure so we have to focus on more cost-intensive business.
"We don't need to jump on any kind of cargo – the freighter needs to be profitable, and that's the capacity we have."
Although noting that prices in Turkey were "challenging and competitive", the carrier said: "We do not buy market share. We cut the route if it's not profitable. In the last 10 years here competition has increased, especially in the belly. But belly doesn't have the same cost structure and so can go much lower on price."
The key commodites out of Turkey are automotive, textiles, electronics and construction, while the carrier's biggest customers in the country are DHL Global Forwarding, Expeditors and DB Schenker.
As Merhaba Turkey arrived in Istanbul on Tuesday for its naming ceremony, with 55 tonnes of cargo out of a capacity of some 90, general manager Turkey Hasan Hatipoglu claimed the airline wouldn't be able to increase market share unless it added more capacity.
"The three flights are quite full. I think we can keep this market share – it's stable. It's no coincidence that we named the aircraft Merhaba Turkey, we wanted to make our position public."
The freighter flight is connected to a trucking network across Turkey, although most industry is based in Izmit, in the wider region of Istanbul.
Mr Schmidt, whose region includes Eastern Europe, Austria and Tel Aviv, said he was not concerned about any possible impact from increased Euro-Asian rail services to East Europe, which some players believe will see more final assembly before goods are distributed in Western Europe.
"We would welcome more production in Eastern Europe," he said. "But I don't see any substantial change which would harm air cargo flows."
The carrier said this year it expected its results to be slightly higher than last year's operating result of €77m, after a weak first half of €35m and a better close to the year.
Mr Hatipoglu said he had so far seen no impact on business from the current political situation on Turkey's borders with Iraq and Syria, although he acknowledged there was a social impact.
The strong ties between Germany and Turkey are certainly helping the carrier with its business. The 18-strong Lufthansa Cargo team in Turkey is mostly made up of Turks who were born in Germany.
To celebrate the freighter's naming ceremony, the carrier laid on a customer and press dinner – which managed to combine both cabbage and kebab – and the Turkish cargo team gave an impressive performance of Bavarian song, which was followed by traditional Turkish dancing.
"This is a clear statement that Turkey is a core market for Lufthansa Cargo" Mr Hatipoglu told the guests.