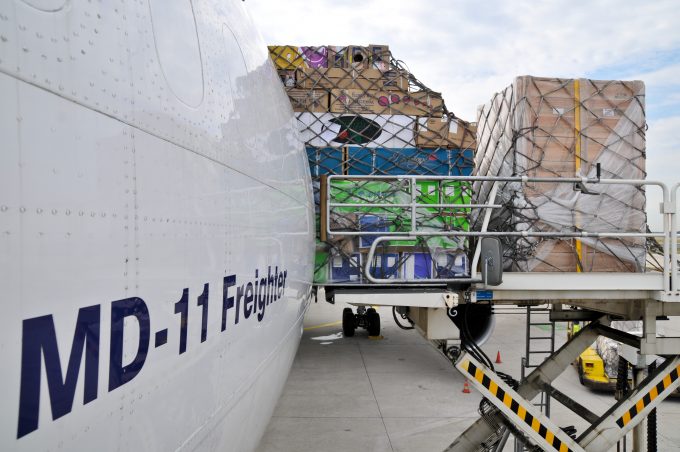 Lufthansa Cargo's customers across Europe will be able to use ANA's network from July 12, when the airlines extend their cooperation.
Special products will also be on the agenda, although express products are already eligible.
The two carriers have transported more than 3,000 tonnes of cargo together since the joint-venture was formed in early 2015, said a Lufthansa spokesman, who added that they were "extremely happy with the cooperation".
"Customer reactions have been very positive. The feedback shows that the most important benefit is the access to more direct capacity," he added.
While the JV has already been extended throughout Japan, in Europe only customers in Germany, Austria, France, the UK and Belgium have so far been able to use it.
Standard and express shipments are within the scope of the JV, but the carriers plan to expand the cooperation to special products.
"We are now offering our customers throughout Europe even greater flexibility and speed. This is another important step with ANA," said Peter Gerber, CEO of Lufthansa Cargo.
"Our customers also gain time through joint handling at numerous stations."
Lufthansa has said the JV, which is "metal neutral", had so far gone smoothly, "thanks to the chosen step-by-step approach".
Subsidiary Swiss is not part of the JV, as it markets its cargo independently, while Lufthansa has only a minority shareholding in Brussels Airlines, at present, so cannot include it.
The joint network includes more than 90 weekly direct connections between Frankfurt, Munich, Düsseldorf, London Heathrow, Paris Charles de Gaulle, Brussels and Vienna in Europe, and Tokyo Narita, Tokyo Haneda, Nagoya and Osaka in Japan. Shipments can also be sent via Haneda to the industrial hub in Fukuoka in the south of Japan.
The feeder and direct flights can be booked via the usual booking channels of both partners.
Lufthansa, famously, has had a troubled year or two. One major European customer told The Loadstar that while it was still one of the best carriers, it had taken its eye off the ball and taken both quality and customers for granted.