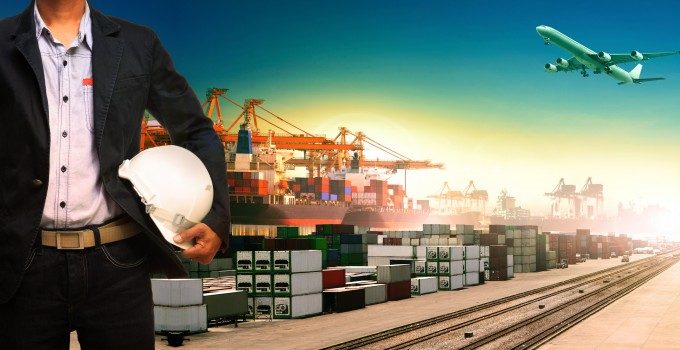 PRESS RELEASE
In future, bookings will be easier, faster and more efficient thanks to automated assignment of air waybill numbers
From now on, Lufthansa Cargo customers will benefit from an optimized booking process on the cargo.one platform: Shippers can have the air waybill number required for booking assigned to them digitally and fully automatically. This eliminates the need for time-consuming manual management of air waybill inventories and numbers. Lufthansa Cargo is the exclusive launch partner for this new, digital and free feature at cargo.one, which is available for all Lufthansa Cargo capacities that can be booked there. The air cargo airline plans to offer automated air waybill number assignment for customer bookings on its own website in the second quarter as well.
"We are very pleased that we will be able to offer our customers a more efficient booking process and an improved customer experience in the future. The fact that we are the first airfreight airline to jointly launch the process of automated air waybill number assignment with cargo.one shows once again that Lufthansa Cargo is playing a pioneering role in the digitalization of the entire industry. Excellent customer orientation and modern digital distribution are our top priorities," said Ashwin Bhat, Chief Commercial Officer at Lufthansa Cargo.
As of today, forwarders who use cargo.one to book shipments with Lufthansa Cargo can book immediately without having to enter a valid AWB number first. Using a "Book now" button, the customer selects any Lufthansa Cargo offer and is then assigned a valid AWB number with the booking confirmation. The advantages of automated AWB assignment are obvious: the booking process runs much faster, is less error-prone and much more user-friendly. However, customers who still wish to enter an AWB number manually can continue to do so. In addition, Lufthansa Cargo is working on introducing two more features that customers will be able to use on the Lufthansa Cargo website this summer: Customers who do not want to or cannot use the automated AWB allocation will be given the option to have an air waybill inventory sent to them digitally, which will then be used for future bookings. With digital allocation, air waybill inventory will only take a few seconds to allocate. The third feature will allow customers to view previously digitally allocated and unused air waybills from their inventory.