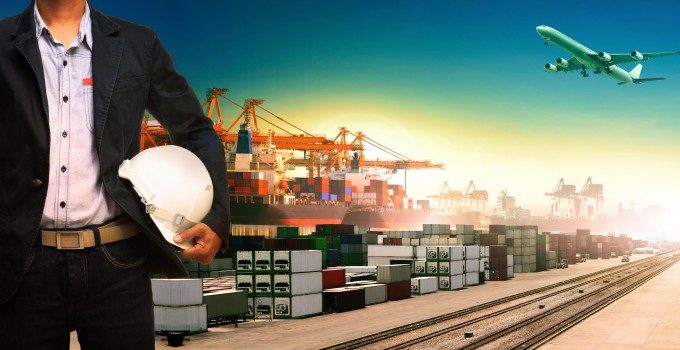 Are eco-ships under threat from lower fuel prices?
Anecdotal reports from container vessel brokers are that premiums for fuel-efficient ships have come under pressure, with some shipping operators no longer seeing fuel economy as a primary requirement following the dramatic 40% collapse in bunker prices since the summer.
The low fuel prices, which many economists now predict will remain for the foreseeable future, are expected to give owners of older ships, with higher fuel consumption but faster speeds, new opportunities, as operators consider offering shippers faster transit times.
However, Jonathan Roach, container research analyst at Braemar ACM Shipbroking, claimed there would still be a premium for the newer ships.
He said: "We still see a premium for new, modern eco-types on the chartering market and newbuildings coming in, compared with traditional/older units. Regardless of the cost of bunkers, the daily fuel saving will still be there but at lower levels in terms of dollars.
"As charter rates are generally depressed compared with historical trend, the premium achieved for modern eco-ships will remain in the medium to long term."
Although container analysts do not expect ocean carriers to change their strategy of slow-steaming on the major tradelanes because of falling fuel prices, there is an emerging consensus that there could be an impact on niche or new routes, where faster transit times could gain a marketing advantage.
Alan Murphy, chief operating officer and partner at SeaIntel, calculates that if all ships deployed on the major tradelanes of the world sailed at just one knot quicker, this would equate to 9% more excess capacity.
At the TOC West Africa marketing briefing in Tenerife last week, he told delegates there was "no good news for shippers" on any improvement in schedule reliability due to the plunge in oil prices, as carriers would instead seek to use the saving to drive down unit costs even further to gain advantage over their peers.
Mr Murphy did, however, concede that carriers might become more prepared to authorise masters to speed up their vessels to meet berthing windows at ports – but only if they would save money by doing so, such as reducing overtime costs.
In other shipping sectors, tankers for example, there are moves to adjust policy when by increasing a ship's speed, charterers can save on daily hire costs – although this is already reported to have had a knock-on effect of creating more open tonnage available to the market.
Nevertheless, Mr Roach considers that lower fuel prices are in general a positive for the container vessel charter market, and added that liner operators would "have more margins to play with when planning services".
Meanwhile, Rotterdam-sourced IFO 380 fuel was on offer at $320 per tonne this morning, having slipped a further $3 on top of the $100 per tonne decline in the past month, and from around $600 in the summer.
Carriers have welcomed the fuel cost reduction in an otherwise difficult trading period, but until recently have not been prepared to consider this as anything other than a blip. However, with the price of oil now on its way to below $60 a barrel, and forward markets not expecting a recovery anytime soon, there will be more than a temptation to factor the current oil price into first-quarter budgets.
Equally, with the new sulphur emission regulations coming into force, shippers in northern Europe are factoring some increase in fuel costs as a result of shipping line surcharges to cover the extra cost of the cleaner fuel.
According to one source, major shippers preparing container shipping tenders for 2015 are requesting that SECA [sulphur emission control area] surcharges are separately listed in bids. It also appears that the liner industry is beginning to settle on the level of these surcharges, with $20-25 normally quoted as the SCEA surcharge on UK imports.