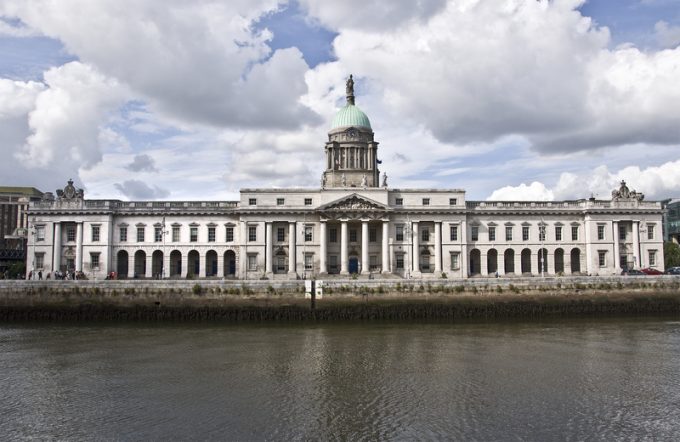 Logistics industry fears are growing after Brexit minister David Davis gave his clearest indication yet that the UK would implement EU customs declarations at the Irish border next March.
At Multimodal, British Independent Forwarders Association (BIFA) director general Bob Keen said: "None of our members are ready to take on the extra staff that will be required to deal with entries, as there are too many variables.
"They don't know if it's a certainty, nor do they know how many [staff] they will need – and no one has suggested who will pay for it."
BIFA policy and compliance manager Robert Windsor said he believed no-one had considered the impact on the Irish border from the 2016 referendum. And he "questioned the mentality" that seemed to think processing times would be quicker between the EU and the UK than between the EU and Switzerland.
He said: "It takes somewhere between four and five hours to process shipments going between Switzerland and the EU. Why would it be any quicker for the UK?
"Bureaucracy is going to increase, and so will the processing times."
President of the Irish International Freight Association Tom Thornton said Irish customs had been "proactive" in getting available information out, but said the final decision remained a political one.
He also pointed to the importance of EU food standards in any agreement between the UK and EU member states.
"The EU will not allow anything to jeopardise its food standards, and this is really a crunch point in negotiations," said Mr Thornton. "This problem will arise as soon as inferior-quality food begins getting into the system, and when it does the EU will intervene."
Coca-Cola, which has plants in both Northern Ireland and the republic, says it expects implementation of customs declarations to cost it €30m. Mr Thornton said that, as he understood it, the drinks manufacturer could recoup this cost by passing it on to the consumer.
"If the UK does not go for complete regulatory compliance with the EU, it will suffer," he added. "But it has a population of some 65m. Our population is much smaller and I feel we may find ourselves suffering even more than the UK as result."
With around 68,000 companies in Ireland which have never dealt with customs before, Mr Thornton said he feared for how they would manage declarations.
And neither could the EU simply allow the issue to be "fudged", he added.
"If the EU has a fudge on the Irish border, it will get others coming to it saying they don't like how their borders work," Mr Thornton said. "Hungary, for instance, may say it doesn't like how its borders work and ask for the same sort of fudge the Irish border got."