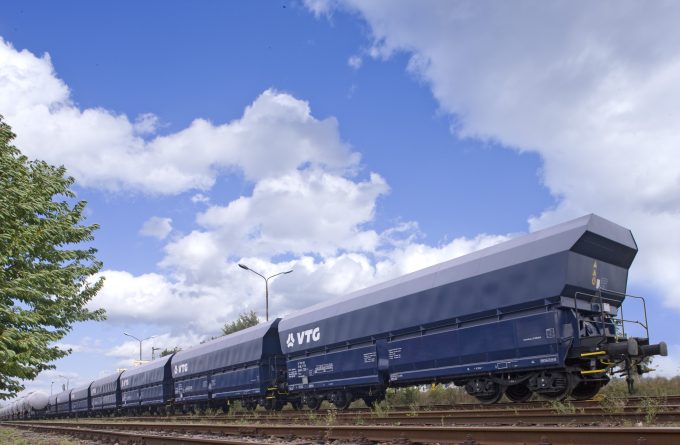 Big data is helping logistics companies increase shipment visibility.
Logistics and rail wagon hire operator VTG Aktiengesellschaft and Faroe Islands' Smyril Line Cargo have this week announced major roll-outs of telematics systems.
Smyril Line Cargo is to install Globe Tracker's two-way sensor system to its reefer fleet, claiming to be one of the first Nordic carriers to do so.
Sensors connect directly to the micro-controller of any reefer and provide 100% remote monitoring, real-time control and tracking.
Managing director Halgir Dahl Olesen said the carrier had sought a system that was both future-proofed and provided the necessary flexibility.
The carrier's decision followed an announcement by VTG Aktiengesellschaft that it is to equip its 80,000-strong European wagon fleet with Nexiot's telematics system.
Chief executive Heiko Fischer said the move was part of a four-year digitisation strategy and would create the transparency required by shippers.
"By utilising Nexiot's platform, VTG is offering the entire industry the chance to realise further effective improvements that can be made by updating and digitising operating processes," said Mr Fischer.
"We are also strengthening rail freight's position as the backbone of smart and sustainable logistical solutions."
Nexiot's director of marketing and sales, Daniel MacGregor, told The Loadstar that while many systems were available, Nexiot's eliminated many of the costs to entry.
"In the past, there was a prohibitive cost for many associated with tracking technology," he said. "Typically, specialists would be required to fit the sensors – this could take upwards of 30 minutes – then there would be costs for the systems to read the data; and then there's maintenance."
Mr MacGregor said: "They [the sensors] can be fitted to each wagon in under five minutes and are paired to a data centre using a smartphone, minimising asset downtime and doing away with the need for specialist knowledge in the installation process," he said.
He added that a variety of energy-harvesting features – solar, temperature and vibration – allowed the sensor to work as an independent power source.
The final issue Nexiot had sought to address was the limited levels of visibility – "typically they send a message every four hours".
"That is not visibility," said Mr MacGregor. "Our system sends a message every five minutes, relaying updates including location, impact events, and border crossings. Alongside this, they can also see estimated times of arrival and detection of cargo loading."
"We are a young company, but we are taking the market by storm because we provide cutting-edge technology and an innovative business model, which brings the entry barriers right down," added Mr MacGregor. "Increasing demand for supply chain visibility from end customers and the need to compete with road-based transport are both important drivers."