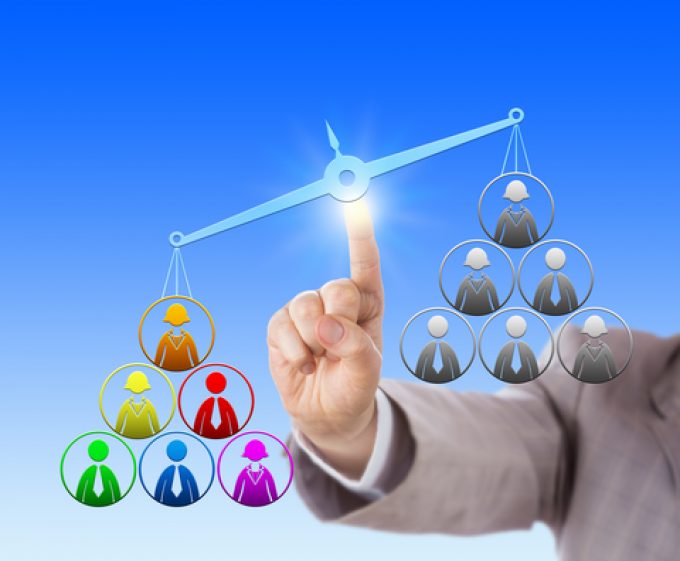 Calls are increasing for the logistics sector to catch up with other industries in diversifying its workforce or face losing out on "good minds".
Chief executive of Tototheo Maritime, Despina Panayiotu Theodosiou, told delegates at the Intermodal Europe conference in Rotterdam this week the industry needed to act fast.
"If we do not catch up on the way other industries are diversifying and bringing more women into the workplace, we will lose out on goods minds," said Ms Theodosiou.
"Our industry cannot afford to do this, we are already suffering a skills shortage as it is and should not be closing the door to potential recruits."
Ms Theodosiou pointed to the "highly mechanical" nature of the industry, and the need for more minds fit for this.
A study conducted by HR Consulting earlier this year highlighted the dearth of female employees within the shipping sector.
Of 40 companies polled, less than 1% had women in executive positions, with compensation and benefits consultant Sarah Hutley pointing to Africa and the UK as the worst offenders.
"Part of the problem is that there is a lack of female role models within shipping to attract other women into the industry," Ms Theodosiou continued.
"At Tototheo, we developed a diversity committee last year to help the company move forward in improving its levels of diversity."
If ever there was an image which aptly demonstrated the lack of women in shipping, this weeks's announcement of the new blockchain coalition of shipping lines and ports, is it.
This is not a limited phenomenon, with the Indian government aiming to boost the level of women within its logistics workforce from 20% to 25% in the next three years.
To achieve this, the country introduced a federal scheme that covers education costs for all women up to the age of 18, with some local initiatives going beyond this.
Ms Theodosiou said: "Despite the difficulties involved in attaining the position I am now at, I believe it has truly been advantageous to be a woman within this field.
"I believe it has helped in developing, maintaining, and understanding relationships, but to get here I had to work twice as hard – although this is true of any new, young recruit."
In an attempt to attract more women, president of Women in Shipping and Trade, Sue Terpilowski, said they had hired a professor who specialises in language.
In particular, she said, the professor would be assessing how issues are discussed and written, including job ads with an aim to make these gender neutral.
"At the start I'd be addressed as Mr, as no one could believe there would be a woman in the role," she said.
"Being the only woman definitely toughened me up but it also underlined the improvements that can be brought to business through diversification of thought."
Studies by both KPMG and the Peterson Institute indicate having fewer women on company boards affects profitability, with mixed boards recording 6-19% higher profits.
And a study conducted by Spinnaker Global – HR Consulting's parent company – put the figure even higher.
A sample of 231 companies between 2007 and 2009 suggested EBIT for mixed boards was some 56% up on those with no women at board level.
Furthermore, a separate study by KPMG on the role of diversity in the gambling sector suggested mobilising women could add an extra $12trn in economic activity by 2025.