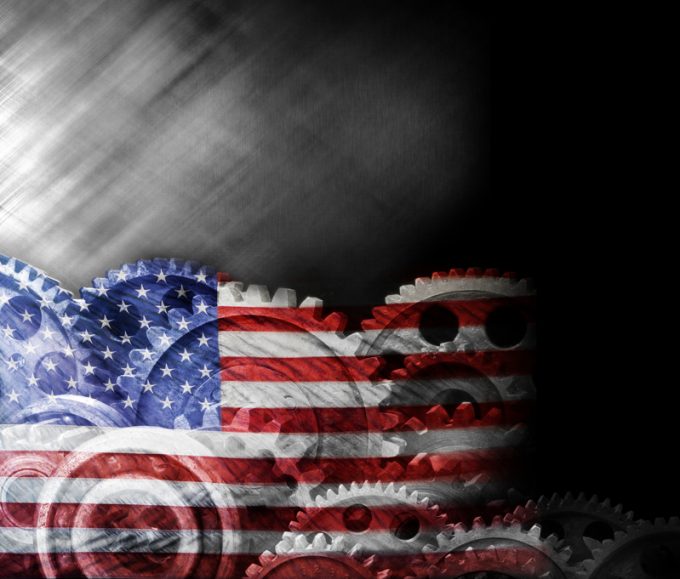 US companies are unlikely to make significant moves in global sourcing strategy over the coming three months as the government conducts a strategic review of the nation's supply chains.
On 24 February, President Biden signed an executive order for a 100-day review of critical supply chains to identify vulnerabilities, following the shortage of semiconductors that has disrupted car production. The review targets four groups of critical goods as well as six sectors of industry.
Besides semiconductors, the critical goods comprise pharmaceutical APIs, the ingredients that contain the active drug; minerals for the defence and hi-tech sectors, such as rare earth minerals; and large-capacity batteries, like those used in electric vehicles.
Sectors to be covered are defence, public health, IT and communications technology, energy for industry, transport and food production.
The review, welcomed by the US Chamber of Commerce and supply chain experts, aims to secure US supply chains against a wide range of risks and vulnerabilities, avert critical product shortages and identify necessary investments to maintain the nation's competitive edge and boost national security efforts.
"The Biden review is a welcome and necessary step after the unprecedented supply chain disruptions of 2020, where Covid-19, increasing trade friction with China, and major cyber-attacks like the SolarWinds breach drew the immense fragility and criticality of our supply chains into focus," said Jennifer Bisceglie, CEO of supply chain risk management
company Interos.
"Only by adopting a whole-of-government approach to supply chain resilience – and by leveraging cutting-edge visibility tools – can we hope to tackle these multi-faceted challenges."
The trade friction with China and its importance to supply chains make the country a primary target for scrutiny, although US government officials have downplayed this aspect, stressing that the review seeks to identify vulnerabilities rather than target specific countries. However, Senate majority leader Chuck Schumer has called for legislation aimed at bolstering US competitiveness against China in manufacturing and technology.
Meanwhile, the experience with Covid-19 has revealed other vulnerabilities, noted Ms Bisceglie.
She said: "Supply chains acted as they were designed to," adding, being developed in the 1990s on the basis of Six Sigma principles, they proved brittle and short of flexibility.
"Organisations are now looking for agility and seek to pre-empt future disruption. They want alternatives," she said. "The conversation has changed from risk to more operational resilience."
One positive outcome from the pandemic has been the increased attention to supply chain issues at top management level. Ms Bisceglie said this had given rise to chief risk officers or enterprise-wide, cross-functional risk teams.
However, she sees the biggest vulnerability of supply chains in a widespread lack of visibility, adding: "Not many companies have visibility through the supply chain Most firms know their tier-one suppliers but have little insight into the tiers beyond."
This tallies with a recent study by the Association for Supply Chain Management, which found that more than 50% of companies lacked end-to-end visibility of their supply chains.
The review's bid to minimise supply chain risk suggests that the US administration is prepared to follow the exercise with measures to strengthen supply chains and foster more production of critical products closer to home, if not domestically. It's likely this will bring incentives as well as barriers such as tariffs or minimum domestic content thresholds.
Ms Bisceglie pointed out that some products were only available from certain parts of the world and, while it was a good idea to diversify and not put all eggs into one basket, ripping up existing supply chains and relocating sourcing is expensive, she said.
"I think we're going to see a slowdown in activity as companies wait what's going to happen. Companies will wait with investment in an infrastructure overhaul. They're not going to invest in something before the recommendations are out," she said.