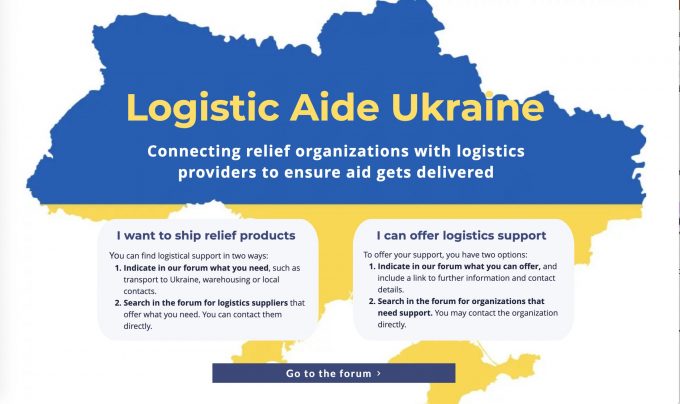 A new online platform, logistic-aide-ukraine.org, aims to connect relief organisations wanting to transport healthcare supplies to Ukraine with specialist supply chain companies.
The not-for-profit initiative, launched by pharma supply chain information platform Validaide, has already matched one global non-governmental organisation (NGO) with a warehouse provider in Poland to facilitate the movement of aid.
The Validaide platform has more than 900 subscribers specialising in healthcare logistics, and its team was able to search this network to identify 20 potential providers to help the NGO.
"Eelco de Jong, co-founder and MD of Validaide, said his staff would be giving their time free in the cause, adding: "We are at the beginning of this process, but we hope different parties will be able to find each other directly from the logistic-aide-ukraine.org website.
"The goal of this initiative is to help ensure humanitarian aid gets delivered."
Shippers wanting to transport cargo to Ukraine can visit the logistic-aide-ukraine.org website and either ask for support or search the forum database for a relevant supplier to contact directly. Suppliers can post about services or search the forum for organisations needing support.
Validaide connected with Meantime Communications in response to a social media message from the PR agency to support the people of Ukraine.
"We must unite to support our friends and colleagues in Ukraine with actions, not only words," said Emma Murray, Meantime founder and CEO. "The logistics community has so much to offer to tangibly help, we are proud to be part of that community and to support this initiative."
Validaide has so far had requests relating to air freight for relief products from the US into Europe, road freight within Europe to the Ukraine region, warehousing in Poland and transport into Ukraine.
In addition to the matchmaking, Validaide is also planning to provide practical information about humanitarian logistics on the website.