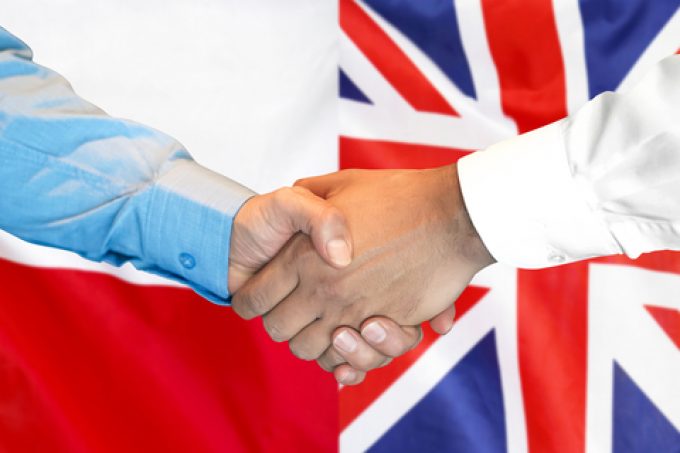 Ligentia's aim to become a £1bn-turnover business came a step closer this week when it acquired Poland's VGL Solid Group.
The pair have worked in a joint-venture partnership for more than 10 years, but Ligentia's newly deepened pockets, boosted both by the market of the past two years and last year's investment by Equistone Partners, has enabled it to launch acquisition plans.
The VGL Solid takeover will boost Ligentia's European business and broaden its sector base with FMCG, retail, electronics, healthcare and electric vehicles.
Ligentia reported turnover of £462.7m ($554.7m) in 2021, up 89% on 2020, and since 2018, its turnover has risen some 350%. Gross profit for 2021 was £92.4m, up 55% from a year earlier, while ebitda rose 70% to £57.4m.
Nearly half its business last year was from the UK, with some 20% from Asia, 13% from Europe and 9% from the US.
It now plans to continue expanding, it said.
"We've had a joint-venture with VGL for over 10 years and have delivered our core technology-enabled services to many customers, therefore we know the opportunities for growth are there," Dan Gill, group CCO, told The Loadstar.
"We will focus on growth in other mainland Europe countries, and Poland will be our base to expand from."
Its further M&A growth is supported by the Equistone investment ("a partner, not just a cheque"), which Mr Gill said at the time would "turbo-charge" the business, adding: "We would like to strengthen our position in Europe – going to completely new markets would be a distraction. We have a strong presence in China and Australia – any acquisition would be to fit our strengths, not something totally new."
Now Ligentia has made its M&A move in Europe, it is eyeing the US, Mr Gill said yesterday.
"M&A will be focused on geographic expansion and deals that will help us diversify as a business, for example entry into emerging industry sectors. We have recently opened up in the US, so that is very much in our business plan, and we will be looking for the right opportunities."
Ligentia said that the newly combined organisation would provide "an enhanced end-to-end service offering, bringing together Ligentia's international network, proprietary technology and upstream services with VGL's expertise and leading logistics, European road freight and ocean services".
VGL acquired Poland's Solid Group a year ago, a deal expected to see the pair make combined revenues of some Zl1bn (£178m). Added to Ligentia's turnover, the new group would see revenues of some $640m – but Ligentia said the deal would establish it as a "major international supply chain management company with revenues of over £1bn".
Sebastien Leusch and Chris Candfield, Equistone Investment directors, said: "We have been hugely impressed by Ligentia's clear ambition to scale and build a diverse, customer-focused and responsive global supply chain management solutions business. The team has delivered exceptional growth over the past two years, including the launch of its US business."  
Ligentia expects to complete the VGL Solid transaction in Q3 after regulatory approvals are received.