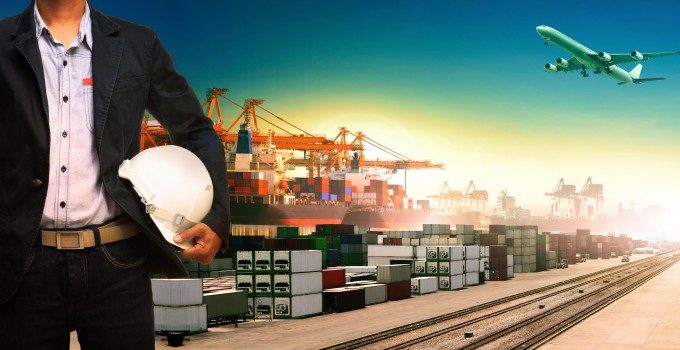 Despite the challenges currently facing Latin American trade, there are still opportunities for innovative and agile companies, delegates heard this week at Air and Sea Cargo Americas in Miami.
Trade in the region is facing numerous difficulties at the moment. Low oil prices have hit producing economies, such as Venezuela, hard, while a strong dollar has also affected the import market. The Brazilian recession, labelled many times as the  'pneumonia that gave its neighbours a cold', has also hurt the region's economies. Protectionist measures have also increased, stifling trade.
"When the market turns on you, it's a reality for everyone," said Jaime Alvarez, senior director cargo for Copa Airlines. "The oil market is down, there is a recession in Brazil and most countries are affected by that.
"You can move capacity around, or park freighters, but it's costly."
Noting that GDP growth in Latin America had fallen from 4% to around zero overall, Mathieu Floreani, Americas CEO for DHL Global Forwarding, added that there were some pockets of opportunity, however.
"When the market shifts fast it's hard for everyone. China is consuming less raw materials, but more finished products and perishables. Fruit and vegetables [to Asia] have become an opportunity. And the pharmaceutical market and infrastructure in Colombia is expanding.
"It's about getting away from the major trends and seeing opportunities."
E-commerce is going to represent a significant opportunity in the region.  Mr Floreani said that there were more goods going out of the Americas to Asia Pacific than in the past.
"This is a major trend. Counterfeit goods are a real problem, and Asians want to buy the real thing."
E-commerce inevitably requires a different kind of service to that offered in the past, with higher expectations of supply chain visibility, last-mile delivery and ineffective regulations all changing the game. But it's a perfect market for a bellycarrier, added Mr Alvarez, if the challenges can be overcome.
"Whenever things get tougher, there are opportunities to innovate," added Mr Floreani, citing alternative transport like sea-air on Asia to the Americas, and the blocktrains between China and Europe. The widening of the Panama Canal is also a game-changer likely to affect air freight, added Mr Alvarez.
"We will see more air [shipments] going to sea. There will be more ships calling into port more frequently, which makes it a faster service."
Maersk's regional Americas carrier, Sealand, had found that redeploying assets was the best solution to market challenges. During the US west coast ports crisis, switching vessel size meant it had not felt any impact, said Donald Francey, head of key clients. He added that the carrier was looking to explore east-west opportunities in the Americas, rather than the traditional north-south lanes.
While GDP growth for the whole region was minimal, each country differs, however.
"Brazil will probably be tanked for a little while," said Mr Floreani, adding that Venezuela and Argentina were difficult to guess, as was Cuba.
"Near-shoring in Mexico is helping the Mexican economy more than the rest of South America, although Central America will benefit from that," said Mr Alvarez.
Mexico and Colombia are expected to be the strongest countries in Latin America in the coming year, panelists agreed.