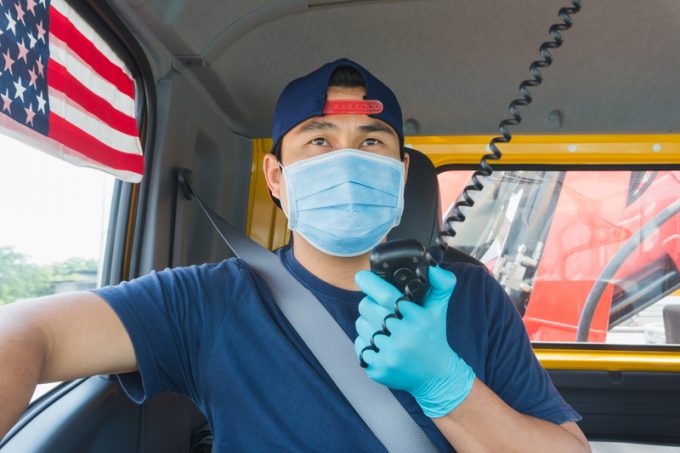 China's latest Covid restrictions have sparked a chain reaction, hampering trucking at container terminals across the Pearl River Delta (PRD).
Amid already severe congestion at Yantian, now "worse than Suez" and spreading to nearby Shekou and Nansha, new testing rules for truck drivers are making life even more difficult for those sourcing from South China.
According to Hong Kong-based Akhil Nair, VP global carrier management and ocean strategy at Seko Logistics, the port of Nansha now requires a negative test within 48 hours of gaining entry.
"At the same time, Yantian won't allow a driver who has been to Nansha to come into their terminal," he told The Loadstar. "So the number of available drivers is extremely limited.
"There's also a lot of traffic out of Shekou and Chiwan, and DaChan Bay has just announced restricted access to Shenzhen-registered vehicles. In addition, they will require a Covid-19 test, which needs up to 72 hours for results, before port access," he added.
DaChan Bay has been enjoying an uptick in volumes after carriers skipped Yantian, meaning the new driver-restrictions were likely to create a "domino effect", noted Mr Nair.
"You have so many terminals [in the PRD] and carriers are quick to divert. But as they lock the terminals down, if you're a driver stuck in one queue, your only choice is to wait. Because of this, the feeders, barges and all the network plans are going out the window."
Indeed, with much of Hong Kong's transhipment cargo originating in the PRD, Mr Nair thinks it will lead to "massive congestion in Hong Kong as well, in terms of trucking and yard density".
He added: "The terminals in Hong Kong are operating fine, but the problem is yard density. If barges in Yantian and Nansha are delayed for three or four days, a lot of them will come to Hong Kong instead."
Meanwhile, Yantian is beginning to recover, in terms of export operations, albeit very slowly.
"The terminal expects to ramp up operations to 60% over the next two weeks, so I think this is going to last until we see Yantian recover, around the end of June at least," Mr Nair said.
In the meantime, the number of schedule changes and port omissions continues to escalate rapidly. For example, Maersk's list of impacted vessels has jumped to 64 from 40 just two days ago.
Lars Jensen, CEO of Vespucci Maritime, said there were now 153 vessels impacted and 132 complete omissions in the region, which compares with only 87 ships directly affected by the six-day Suez Canal blockage.
As China ramps up its Covid measures, in scenes reminiscent of the Wuhan outbreak last year, Mr Jensen also warned of the potential for further shipping disruption.
"It is a realistic risk that [Covid] cases might appear in other places of China, such as Shanghai, Ningbo, Tianjin or other major port areas. Should that happen, the disruption to shipping schedules would take on even larger proportions," he said.