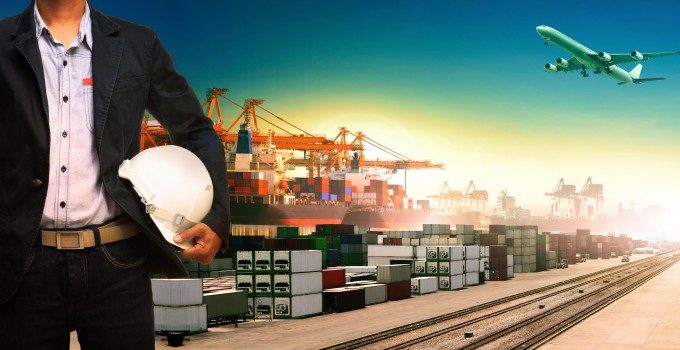 Warehouse capacity in the UK could hit crisis point in the next few years due to a lack of investment, according to a new report from the UK Warehouse Association (UKWA) and leading property consultant Savills.
Kevin Mofid, head of industrial research at Savills, said: "The availability of modern and fit-for-purpose warehouse space has the potential to be a real pinch point for the logistics industry in the coming years.
"Whilst this initial white paper doesn't quantify the amount of allocated land in pipelines, many schemes we are tracking are not necessarily deliverable in the short term."
UKWA claimed that the report represented the first time that the size of the UK's warehousing sector had been calculated, with over 1,500 properties, amounting to 420 million sq ft – of which some 35% is taken with storing goods for the retail and food sectors.
The report found that supply of warehousing in the UK currently stands at 32m sq ft, giving a vacancy rate of 7.5%. However, it cautioned that the true vacancy rate is even smaller as Savills classifies 6.5m sq ft as Grade C stock, which may never be occupied again as a distribution warehouse due to not being fit for today's logistics requirements. The study also reveals that 51% of take up has been for Build-to-Suit units, meaning that land will become increasingly scare in prime logistics locations.
In total there are 31 schemes across the country being developed on a speculative basis, representing a total capacity of 5.8m sq ft.
"Whilst this may sound substantial, if we add this to existing levels of stock there would still be a shortfall if occupier demand remained strong. Also, not all regions are benefiting from the increase in developer confidence and many requirements are remaining unfulfilled by a lack of options.
"Also, comparing this development to long-term average deal sizes demonstrates that not all areas are being catered for in the appropriate manner," the report adds, noting that the average size unit being constructed in the East Midlands is 242,000sq ft, whilst the average size unit occupied in recent years has been 273,000sq ft.
In fact only one unit on the over-500,000sq ft range is being developed in the UK, located just north of Leeds, while the vast majority of available warehouse stock, some 63%, is in the 100,000-200,000sq ft range.
Partly the expected shortfall is as a result of lack of investment in the wake of the financial crisis. In comparison with today's supply of 32m sq ft, in 2009 "the choice of units on the market across the country reached 94m sq ft".
"The economic downturn saw development, and finance for development, decrease rapidly. As a consequence stock was not replaced once an occupier was found. Indeed, based upon current supply levels and long terms average take-up levels, most regions of the UK have less than a year's worth of supply left," it warned,