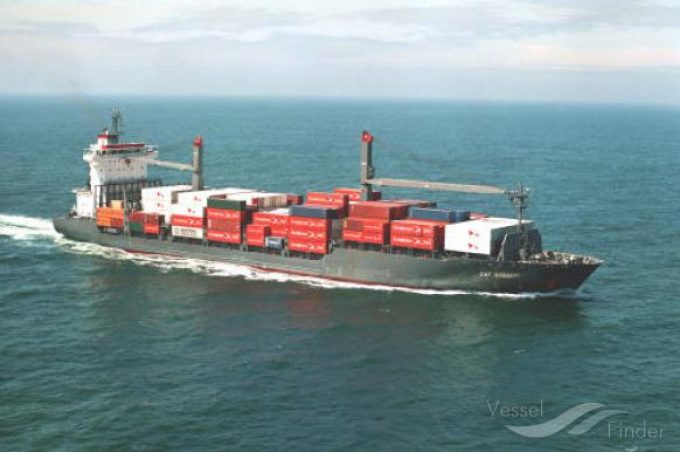 While a softening in consumer demand has weakened global freight rates, the containership charter markets are largely insulated, due to the absence of open tonnage and the duration of time charters.
Although there are signs of the red-hot charter market cooling, particularly in the smaller sizes, and some loss of appetite for multi-year fixtures, MSI's May Horizon report indicates no immediate signs of major corrections.
Containership owners have reported substantial charter hire backlogs, stretching into 2024 and beyond, mostly at fixed daily hire rates with ocean carriers, meaning that, unless the charterers default, the risk stays with the shipping lines.
"Charter markets are less exposed to the potential for steep decreases, given the complete lack of available vessels to hire," says the Horizon report. "Time charter rates will weaken in H2 22, but will likely lag movements in spot rates."
In the feeder sector, container vessels up to a capacity of 3,900 teu, the exponential daily hire rate growth momentum has stuttered of late, according to MSI, and charter rates for the smaller sizes "have exhibited their first signs of weakness in recent weeks", says the report.
It notes, for example, that charter rates for benchmark 1,700 teu geared vessels have fallen below $60,000 a day this month, and are forecast to fall to around $40,000 by Q4.
"The easing of charter rates has also begun to filter through to asset prices, evidenced by MSC's latest purchase of the 1,700 teu A Hoken from Star Ocean for $24m, compared with the $33m Maersk paid for its sister ship in February," it says.
Nevertheless, the transaction still represents a significant return for the Chinese shipowner which, according to Vesselsvalue data, acquired the 18-year-old ship 12 months ago for just $10m.
Meanwhile, earnings in the mid-sized sector, 3,900 teu to 7,600 teu ships and including the ever-popular panamax workhorses of global trades, "held steady at all-time highs", according to Horizon.
"Fixing activity in the segment was muted in April, due to the lack of prompt tonnage, but May saw (Alibaba-linked) Transfar Logistics extend its charter of the 4,300 teu Zhong Gu Ji Lin for a further 12 months at above $100,000 a day."
Chinese owner Zhonggu Shipping acquired the 20-year-old ship in March 2020 for just $8m, then saw its value soar to over $75m earlier this year. However, according to Vesselsvalue data, the panamax's asset value has since fallen to $55m.
The report concludes: "It remains to be seen if bearish sentiments on container trade growth, owing to the fallout from the Russia-Ukraine war and global inflationary pressures, will spread to midsize vessels. That said, we do not expect a major correction in the near-term, due to the lack of tonnage coming online.
"Improvements in US port congestion risks coming undone when operations in Shanghai kick back into high gear, lending support to charter rates against the backdrop of an impending summer peak season that will shore up demand for tonnage."