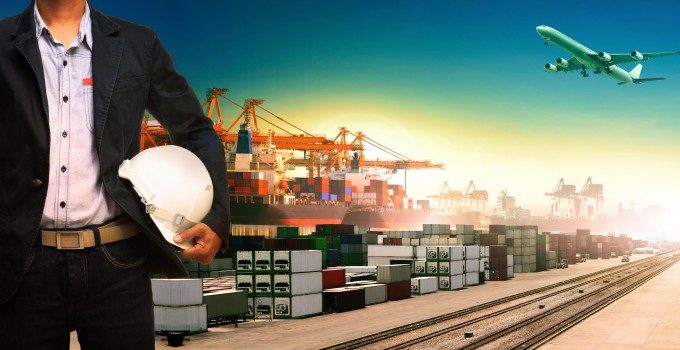 The US west coast box ports of Long Beach and Los Angeles saw total container throughput increase by 10.1% in November, compared with the same month of 2012, to 1.25 million teu, an impressive rise albeit that last year numbers were negatively affected by a strike of clerical workers .
Nevertheless, imports at Long Beach improved by 6.5% to 296,638 teu with neighbouring LA – which felt the main impact of last year's  industrial action – spiking by 18.7% to 342,247 import teu processed.
November throughput was boosted by an improving US economy and planning for an early Chinese New Year,34 which combined to suck in more consumer goods through the San Pedro Bay ports, which are often described as the bellwether for the nation's financial health.
Exports at LA surged by 23.3% to 145,344 teu, while over at Long Beach exports were ahead by 9.9% compared to November 2012 at 151,950 teu.
Calendar year-to-date total import and export throughput at Long Beach was up by 12.1%, compared to the same period of 2012, at 6.1 million teu, while LA was down by 3.66% at 7.2 million teu.
The gap between America's two biggest container ports has narrowed over the past year or so reflecting that some carriers have transferred their services from LA to Long Beach.
But in an attempt to attract business back to its facilities the Los Angeles harbour commissioners approved an incentive programme in November to encourage its ocean carrier clients to bring extra business into the port.
In the scheme, container lines will qualify for a rebate of up to $15 per teu, depending on reaching throughput targets in 2014 set above 2013 levels.
And if US growth predictions are correct, the Port of Los Angeles may well have to get its cheque book out at the end of next year to pay the rebates.
The Global Port Tracker for North America, produced by Hackett Associates in partnership with the National Retail Federation, said that the US economy's growth spurt 'is on a sustainable upward trend' after the GDP estimate for Q3 of 3.6% expansion followed the second quarter's 2.5% growth.
'For a mature economy this is quite a remarkable expansion,' said Hackett Associates founder and CEO Ben Hackett.
'The growth in output is underway in China and much of the rest of Asia, suggesting that their economies are expanding, mainly on the back of the US expansion," said Mr Hackett.
Meanwhile, the member lines of the Transpacific Stabilization Agreement are trying to make capital out of the positive economic news by pushing through a two-pronged general rate increase on the Asia to US west coast trade lane of $200 per 40' on December 20, followed by a $300 per 40' hike on January 15, 2014.
Ocean carriers have seen spot rates on the Shanghai Containerized Freight Index plunge from $2,600 per feu at the beginning of the year to the current lowly $1,700.
Although the annual contract negotiating season is still a few months away, the carriers desperately need the GRIs to stick to gradually push spot rates back up and thus give a strong foundation to the negotiations.