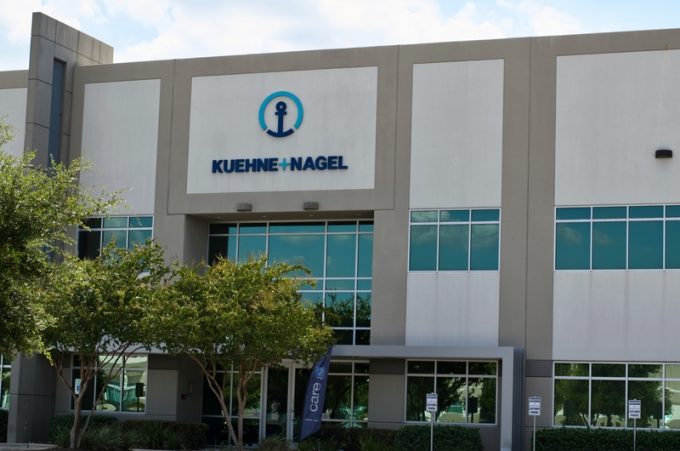 Kuehne + Nagel (KN) is claiming a win for the environment after announcing that, from next year, it will offer carbon-neutral services for all less-than-containerload (LCL) shipments.   
The move is part of a wider green pledge from the multinational forwarder, which is targeting 2030 as the year it goes "comprehensively" carbon neutral.   
Chief executive Detlef Trefzger said: "As a leading logistics company, we acknowledge the responsibility we have for the environment, our ecosystem and, essentially, the people.   
"[This] announcement is based on a package of measures to fight CO2 emissions and provide sustainable and innovative supply chain solutions.  
"[It will be done] hand in hand with our suppliers and customers; we thus support the aim of the Paris agreement to limit global temperature rise to 1.5°C."  
The bulk of the initial plan appears likely to focus on compensation initiatives, with the company citing investment in nature projects across both Myanmar and New Zealand.   
Planting trees removes carbon from the atmosphere and KN noted that the emission credits obtained would be in accordance with the "highest" international standards. 
Tree planting has fast become one of the most–talked about means of addressing the climate crisis, but some have suggested the benefits are overhyped.   
In July, scientists from ETH Zurich suggested some 1.2trn trees could be planted across 1.7bn hectares of land without encroaching on urban or agricultural land.   
Tom Crowther, who led the research, told a UK newspaper the scheme had the "mind-blowing" potential to pull 200bn tonnes of carbon from the atmosphere within 100 years.   
However, Simon Lewis, at University College London, said Mr Crowther's research ignored carbon already in the ground, and added that it would take "hundreds" of years to achieve maximum storage.   
Instead, he suggested a scenario similar to that reported by the Intergovernmental Panel on Climate Change, which pointed to new forests removing 57bn tonnes of carbon by the end of the century.   
Even so, KN says its decision provides some proof that logistics operators are not waiting for governments to tackle the existential threat facing the planet. Transporting goods around the world generates 8% of global CO2, but most shippers depend on their freight transport providers to cut emissions.     
The Loadstar recently reported on guidelines released by Smart Freight Centre (SFC) and the World Business Council for Sustainable Development to help the sector go green.   
"The beauty of our guidelines is they allow companies and organisations to leverage climate action through their supplier contracts," said Sophie Punte, executive director of SFC. "It is a logical next step for companies that set targets and report logistics emissions across their global supply chains." 
On Friday, the world's first Green Postal Day saw 18 postal companies across the world agree to pursue a joint approach to decarbonisation.  Among them was Deutsche-Post DHL, with chief executive Frank Appel calling for sector-wide cooperation.   
"What's important to me is to point out not only what we've achieved, but also to highlight the joint efforts of the postal sector as a whole in the area of climate protection," he said.   
"We share our innovations and ideas for reducing carbon emissions with each other and encourage each other to carry out planned initiatives to fruition.   
"Our goal is to cooperate as a sector in making a crucial contribution to slowing down the pace of global warming and minimizing the long-term effects of climate change."