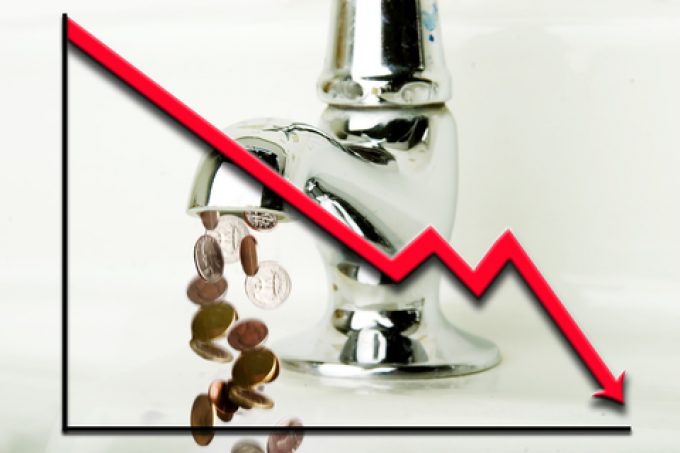 Whichever air cargo spot rate index you prefer – they are all going down. The market is bucking the trend of rising towards a late-year peak.
The overall TAC Index of a basket of major routes, showed rates falling 6.3% in the week to 10 October. Year on year, it is 27.7% down.
Freightos Air Index showed Y-o-Y falls of 13.4%, while in the past week it has dropped 10%, and Xeneta said spot rates had fallen 9% and were now below 2021 levels for the first time this year.
Capacity is creeping back, demand is inching down. Rates are still higher than pre-Covid – but the question now is, for how long?
There are of course regional differences, and the Golden Week holiday tends to nudge rates. But there have been some significant declines – Xeneta says East Asia to Europe is now 19% below January's level. The TAC Index shows China-Europe down 20% on the year, while China-US is down 42.3%.
The easing of quarantine restrictions in parts of Asia has led to increased passenger capacity, with global capacity now up 5% on last year and only 7% below 2019, according to Xeneta's Clive. And Clive's dynamic load factor fell 7 percentage points YoY, to 59%, only 2 points off September 2019.
"What we see is a very 'jumpy' air cargo market which responds very quickly to global events, whether this is the escalation of the conflict in Ukraine, rising inflation, pressure on sterling, or the stronger US dollar," Niall van de Wouw, chief airfreight officer at Xeneta, told Tiaca members.
"It's still early to judge how such events will be reflected in the air freight market over the rest of this year, but we see no indications that demand will pick up from a macroeconomic perspective."
He argued that plummeting spot rates in ocean freight would see shippers revert to the seas, arguing that reliability in ocean is expected to rise.
"Shippers that have held their nerve and not shipped peak season goods early by air are likely to find themselves in a stronger buying position," he said.
But an ocean freight analyst noted: "In terms of the ships that actually sail, yes, there will be greater reliability, because port congestion will be a thing of the past. So ships will keep better schedules. But lines are blanking sailings, so there will be fewer ships. Reliability data does not include advertised sailings that are pulled."
Xeneta added it saw a flat market in terms of air freight demand, but returning capacity will put pressure on rates.
It is certainly a difference from normal rate changes at this time of year.
As a comparison, according to Drewry's 2018, and 2019, East-West Airfreight Price Index, overall rates grew 9% between August and September in both years. But rates themselves were down in 2019, in part because of the China-US trade war – a nice reminder that air cargo has always been buffeted by both politics and economics. Plus ça change.
For more on air cargo rates, listen to this clip of the TAC Index's Peyton Burnett, from The Loadstar October 1 Podcast.