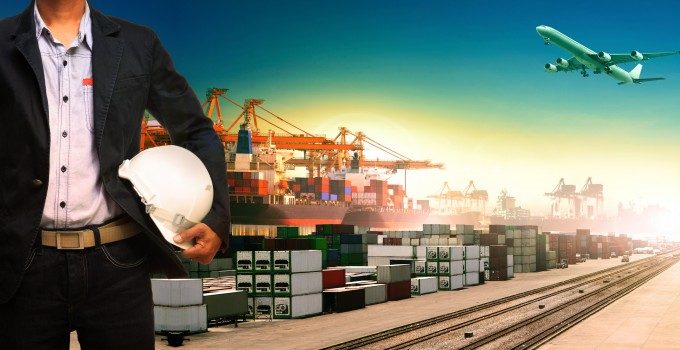 US freight forwarder Expeditors managed to overcome volume declines in both ocean and air freight to report a 2% increase in third-quarter operating income.
The company said group revenues for the third quarter had declined by 1% to $2.1bn, on the back of a 7% and 2% decrease in air and ocean freight, respectively.
However, operating income increased to $207m from $203m in the same period last year.
"The third quarter presented challenges that were not unexpected, in terms of growth in the global economy and ongoing trade disputes that extend well beyond just the United States and China," said president and chief executive Jeffrey Musser.
"We saw volumes drop in our air and ocean products, but believe this was consistent with the overall market.
"In addition to volume changes, we also believe the market experienced corresponding changes in buy/sell rates and we were adept at negotiating in the changing pricing environment.
"We've always believed that a true global network of offices is critical to achieving success in the supply chain, and that played out as expected, with outsized growth in regions where business has transitioned.
"Further, the trade environment has placed an increased need for products such as customs brokerage, and our results show that we continue to execute well in this area. A broad range of solutions, technology and expertise has never been more important to help mitigate the uncertainty and ambiguity of the current marketplace," he added.
Air freight suffered the most – a 5% drop in July volumes was followed by 9% declines in August and September – with revenue for the quarter down by over $100m to $715m. Ocean fright revenue was flat at $585m, while its customs brokerage saw revenue increase 15% to $774m.
"Our focus on providing an extremely high level of service, coupled with deep knowledge and expertise, remains a winning strategy. We can't execute this strategy without our global team and, as always, we are incredibly thankful for their effort and dedication," Mr Musser said.
Chief financial officer Bradley Powell added: "We again demonstrated strong performance in our customs brokerage, Transcon, ocean forwarding, and order management businesses during the quarter. In addition, we boosted our operating efficiency by paying close attention to costs across our global network."
Loadstar Premium editor Alessandro Pasetti described Expeditors' management of working capital as "flawless", as, despite the market weakness, the company managed to increase its net cash pile to $1.2bn from $990m at the same point last year.