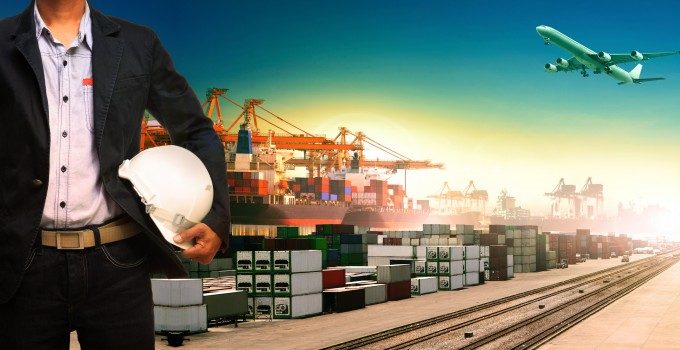 CITY A.M. reports:
Maritime technology firm Windward has announced today its intention to IPO on AIM on 6 December with a market cap of £126.5m. 
The Israel-based company has raised £34.5m from institutional investors, including Hargreave Hale, Gresham House, Premier Miton and NinetyOne. The funds will be used to expand its data sources, develop its technology and invest in sales and marketing.
Chaired by Lord Browne, ex chief executive of BP, other investors include Marc Benioff, the Salesforce chief exec, Aleph, Israel's leading VC, and the two founders, who each own seven per cent…
To read the full post, please click here.
In a press release titled "Windward is now a public company! 🎊 🎉" (letter from founders), it said that:
A company, in many ways, is like a child. In the beginning, there is so much to learn and discover. But as we grow, we naturally start to carve our own path in the world.
Ten years ago, Matan Peled and I co-founded Windward in a small apartment just outside Tel Aviv. Both of us were fresh out of the Navy and passionate about the oceans and technology. In those early days of satellite data, we were all used to seeing the oceans quite dark. So our vision was simple yet daunting at the same time: shed light on what's really happening at sea.
We always felt caught between two worlds: The startup, high-tech world, which is fast-paced, clear-cut, crisp, and innovative. And there was the "real" maritime market, with governments, traders, shipping companies, banks, etc.
As the company evolved, we continuously rolled out more products and more use cases, from maritime security, to marine insurance, sanctions compliance, ocean freight visibility, and carbon emissions. It was always about the next step, a bigger goal, and more impact.
Back in the early days of the company, we participated in a national entrepreneurship contest. In the category "Miscellaneous," we came first, out of one. Some people might have taken it as a bad thing. We took it as an inspiration. When you're doing something different, you won't always have a room full of people who get it. At least not at first. In rough waters, when we failed (and learned from it), it was our team, our beliefs, and our values that kept us going. And we found innovation, partnership, trust, leadership, and expertise on the other end of that.
Now, we are far more than "miscellaneous." Thanks to Windward, maritime visibility is a standard and a starting point to insights. And with almost 80 blue-chip clients, our vision is as strong as ever: 90% of global trade is transported by sea — and our analytics and AI models help drive our customers to make better, safer, more sustainable, and more profitable decisions in an ever-growing market.
To that end, we are super excited for our next phase of growth. The London market is a natural home for the company. The investor community has an intuitive understanding of the shipping, trading, banking, and freight markets. We are so proud to be listed on the AIM market of the London Stock Exchange (LON: WNWD).
At this incredible milestone, we want to take a step back and thank the current and past Windward employees, all of our consultants and investors for being a part of this journey, and of course, our partners and customers. We couldn't have gotten here without you.
A rising tide lifts all boats, and we can't wait to see what the future holds — for the industry as a whole and for maritime AI.
Ten years later, I guess you could say that we've carved our own path. Being the first publicly traded, technology-first maritime company sure feels that way.
Fair winds and following seas,
— Matan Peled and Ami Daniel ⚓