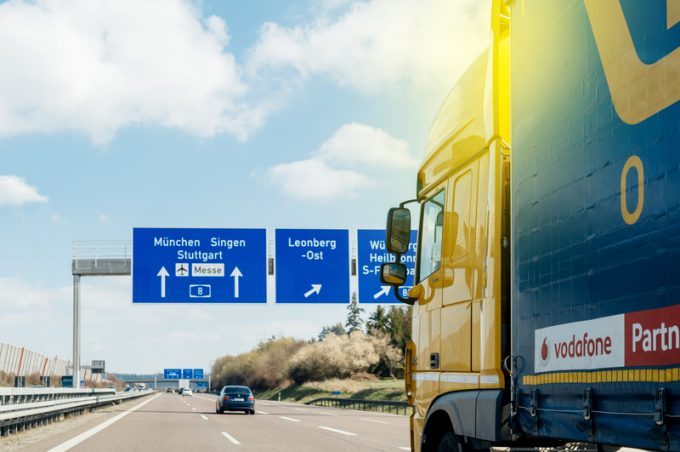 Hungarian full-truckload haulier Waberer's International today launched an initial public offering (IPO) on the Budapest stock exchange.
In what is understood to be one of the largest IPOs in Hungary's financial history, Waberer's is looking to raise around €197m through the sale of some 11.7m shares, some of which is destined to be privately placed with institutional investors and the remainder publicly traded.
Around €152m will go to investment fund Mid Europa Partners, which owns some 97% of the stock, with the balance of €45m set to be used to finance Waberer's acquisition of Polish transport firm Link, according to the IPO prospectus.
If the acquisition of Link fails, which management believes is unlikely, the company intends to "use the net proceeds from the sale of the new shares to pursue other opportunities for mergers and acquisitions in" Europe, consistent with the group's objective to expand operations through selective acquisitions, it said.
In May the group entered a share purchase agreement to acquire Link, which operates 427 trucks and 675 trailers out of four bases in Poland and one in Belgium.
Waberer's chief executive Ferenc Lajko said: "This is the right time to move forward with our growth strategy. We see great opportunities in the growing European road transportation industry and, as the largest operator in the full-truckload segment, we believe we can lead consolidation in the sector.
"The acquisition of Link in Poland is the first step in this consolidation process and aims to reinforce our position at the interface of trade between the developed markets of Western Europe and the growing markets of Central Europe.
"Both our business model and our location represent significant advantages in our industry. We are a leader in operating efficiency, benefiting from our unique IT management systems for route planning and capacity matching. We are already well placed in Hungary as the geographical hub for trade flows between Central and Western Europe, with four European transport corridors passing through the country, and the additional resources and strategic flexibility generated by the IPO will strengthen our ability to implement our expansion plans, building on the acquisition of Link."
Waberer's has a fleet of around 3,500 trucks and claims to be the "largest owned-vehicle operator within the European international FTL segment". Last year it recorded revenue of €572.4m and an adjusted EBITDA of €73.6m.
It runs three business streams: EU-wide transportation, which accounts for around three-quarters of its revenues; domestic Hungarian transport and logistics; and insurance.
Last month, it branched out into the rail freight business with the launch of a daily train between Budapest and the German industrial hub of Nuess, near Dusseldorf, and said it planned to raise the weekly capacity of 30 trailers to 100 in each direction.