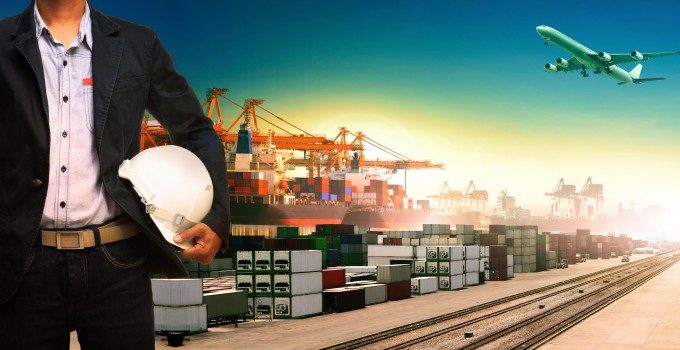 COSCO's $6.3bn takeover of Orient Overseas International (OOIL), parent of container line OOCL, is now in doubt, according to Alphaliner.
The consultant said "doubts remain" whether the acquisition could be completed by the 30 June completion deadline.
The deal, announced in July last year, would see COSCO acquire 90.1% of OOIL shares and compatriot container terminal operator Shanghai International Port Group (SIPG) take the balance.
Although COSCO has repeatedly said "the deal is on track", two preconditions remain outstanding that could derail the transaction, says Alphaliner.
Bizarrely, considering COSCO is state-owned, China's ministry of commerce has still to give official approval to the deal.
But of more concern is the pending greenlight from the Committee on Foreign Investment in the United States (CFIUS). In the past year, it has vetoed a number of deals involving Chinese buyers on the basis of a "threat to national security".
Alphaliner said: "COSCO has not provided any official clarification on the status of its negotiations with the committee [CFIUS] so far. While COSCO reportedly proposed to divest or carve out the OOCL-owned Long Beach Container Terminal (LBCT) to help ease US national security concerns, no details of any such plan have been made public…"
It added that the situation regarding the LBCT "could prove difficult to resolve", as it remained unclear why the US authorities seemed to be regarding COSCO's proposed ownership as a 'national security risk'.
Alphaliner argues that this has not been an issue under OOCL ownership and, furthermore, COSCO already controls two container terminals at the LA/LB San Pedro Bay port complex.
The terms of the deal include a termination penalty of $253m payable by COSCO should the transaction not be completed by 30 June, but Alphaliner noted that there was a further clause that the fee would be waived if either of the two preconditions were not able to be fulfilled.
This would allow COSCO to "walk away from the deal without a penalty", said Alphaliner, adding: "Any delay in securing the approvals may not necessarily doom the deal, as both COSCO and OOIL could mutually agree to extend the deadline."
However, the absence of updates is causing concern both to shareholders of OOIL and customers of OOCL. Investors do not like uncertainty and OOIL's shares, trading at about HK$74 (US$9.43), below the HK$78.67 offer price by COSCO and SIPG, could come under further pressure.
Moreover, OOCL staff are in a state of limbo, due to the absence of any official announcements and a general apprehension over the security of their positions. Indeed, since the announcement of the takeover last July The Loadstar has heard of several OOCL key commercial staff having been 'poached' by rival carriers.
Understandably, this is also creating uncertainty among OOCL's customer base – a dangerous scenario in such a competitive marketplace.