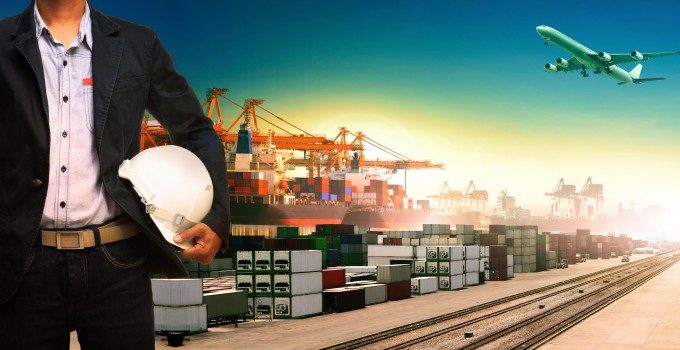 Cold chain logistics efficiency in the UAE urgently needs improving to help tackle food wastage, according to local food and beverage fleet specialist Massar Solutions.
Massar estimates that nearly 3.27m tonnes of food produced and imported in the UAE is wasted every year, costing the economy approximately $3.5bn.
"The figures speak for themselves, and highlight the need for the industry to look at responsibly reducing food waste throughout the supply chain process," said Brent Melvin, Massar's general manager of supply chain solutions.
He added: "Although some element of waste cannot be prevented, reducing its scale would deliver significant economic, social and environmental benefits."
Massar Solutions is a relative newcomer to the refrigerated transport sector. However, a year after diversifying into perishables logistics they have already secured big name clients such as Federal Foods and Brazil Foods.
Indeed, the company appears to be growing alongside the UAE's food industry, which, in parallel with a rising population and expanding infrastructure, has helped Massar diversify beyond the cyclical fleet management business.
Since entering the market Massar has pinpointed the unique challenges UAE shippers face while maintaining temperature across the cold chain, as well as potential solutions, such as investment in skills and technology.
Mr Melvin explained: "The biggest challenge is to ensure the integrity of products being transported and this requires stringent operational practices throughout the supply chain process.
"This is dependent on a number of factors, such as temperature fluctuations due to poor driver behaviour, long waiting times at customer and customs sites, poorly maintained equipment and the extreme weather experienced in the Middle East."
One major UAE food shipper told The Coolstar that assurance of consistent temperature monitoring during the entire transit was a major issue, especially when transporting multiple products with varying refrigeration requirements and temperature sensitivity.
"Some of the small refrigerated vans which contain biscuits and chocolates are switched off during the night and re-started in the morning for distribution rounds," said Anil Nair, Middle East manager for corporate quality and commercial safety at Mondelēz International. "This causes temperature fluctuations, and products like chocolates and cheese develop fat bloom and experience separation.
"We use different transport conditions depending on whether it's chocolates (+10C to +18C) or biscuits at max +25C, and so on. The most sensitive item in our portfolio is Philadelphia Cheese, which needs to be maintained between +4 and +8C."
From Massar's perspective, investment in the right technology to cope with the UAE's harsh environment is key to countering temperature control challenges. The company recently invested in 30 15-metre Krone reefer trailers equipped with Thermo King SLX 400-50 chiller units, capable of keeping produce frozen, chilled and fresh at temperatures ranging between -20C and +18C.
Mr Melvin added that increased use of telematics technology was vital to ensure food quality right up to final delivery.
Massar employs Arvento Fleet telematics, which constantly monitors data in real time via a web portal. Data collected includes engine and driver performance, trailer temperature and payload condition, door openings, tyre pressure, travel time and route progress. Users are alerted to any irregularities via SMS, email or popup window.
"Around 5% of food loss can be reduced through intelligent logistics, which includes real-time checks and proper driver training," Mr Melvin added.
In addition to investment in monitoring, there is a skills gap in the UAE that needs addressing, Mr Melvin said. The missing piece of the cold chain delivery process is minimum mandatory training for staff  – retail workers, for example – handling perishable cargo, leaving forwarders like Massar to ensure there is no breakdown in the process.
However, Mondelēz International is one shipper taking a proactive approach to transform the culture surrounding perishable supply chains and product quality.
Mr Nair said: "We want to ensure that the consumer gets the product on the retail shelves in the same condition as it left our factory.
"We are continuously influencing our trade partners to focus on their behaviour and create a culture within their organisation where everyone puts the consumer first," he said.