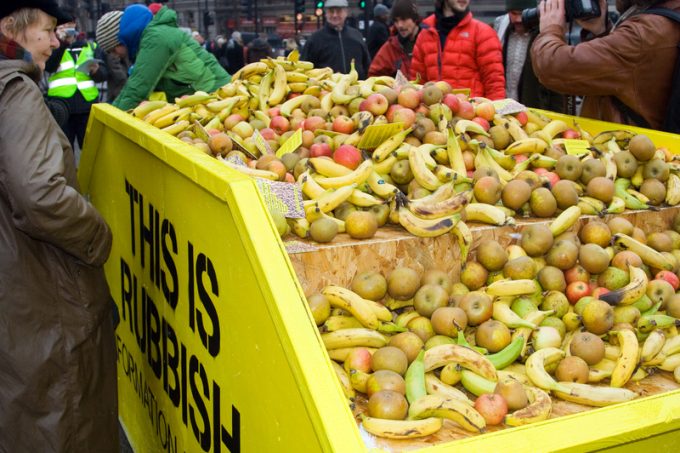 Players in the supply chain could help stamp out food loss through better data sharing. 
Food chain monitoring and reporting could give retailers the ability to adapt offers, or increase shelf life, thereby reducing food waste. 
A Cool Chain Association pilot scheme to share temperature data was completed last week on five pallets of berries and avocados, monitored on their journey from Guadalajara in Mexico to Kuwait. The pallets were logged with near field communication (NFC) technology. 
Food waste campaigner, Philippe Schuler, of Too Good To Go, a free smartphone app which enables users to buy leftover food at the end of the day from retailers, is analysing the data, which shows temperature movements and excursions. 
"Forty percent of the food transported around the world needs refrigeration, and 20% of food loss is caused by a breakdown in the cool chain," he told delegates at the CCA's Perishables Conference at Fresh Park Venlo, The Netherlands, this week. 
 "If you have the common objective of reducing food waste, you can achieve it, but we are not transparent across the cool chain and accountability is a problem. 
 "The CCA project is a starting point, and as we get more data, we will be able to be more scientific and look to develop best practices and solutions." 
Partners in the pilot included Cargolux, Able Freight, AirFrance-KLM Cargo, SmartCAE and Xtreme Technologies. Three NFC loggers were placed in an aircraft lower deck pallet during the scheme to measure the temperature at the top, bottom and middle of each consignment. 
"This opens up a new way of working, where we are not [only] pinpointing the excursion, but looking at the journey as a whole, and developing solutions," said Eric Mauroux, director verticals & global head of perishable at AF-KLM Cargo and CCA treasurer. 
"When we talk about data sharing, often people approach it from the angle of transparency. In fact, it is also having an understanding that data creates value, and it is up to each part of the cool chain to understand the value it brings to them. 
"That could mean developing an adapted offer, or complying, or introducing traceability or increasing shelf life, for example." 
The idea is to move away from blame in the supply chain, and instead build a picture of the overall journey from the data. For example, if there is a temperature excursion at the same point in every shipment, could a thermal blanket be used? Or perhaps, when the shipment is stored, a specific temperature might be able to offset the earlier excursion.  
Edwin Kalischnig, outgoing secretary general of the CCA and chief executive of Xtreme Technologies, which provided the NFC loggers, added: "This has never been done before. Once we identify gaps, we can look at where we can improve, and that is how change happens. Establishing trust is important and I hope that together we make an impact, and this is the beginning of a journey towards less food waste." 
The CCA's data-sharing programme is part of a focus by the group to deliver tangible benefits to members and to the industry to help drive improvements. 
"Let us be the change," said Stavros Evangelakakis, CCA chairman. "If you really believe what you are doing and you want to be part of the change, do it, don't wait for anyone." 
Roughly one-third of the food produced globally for human consumption every year — approximately 1.3bn tonnes — is wasted. And some 50% of the food thrown out by US supermarkets is still edible.