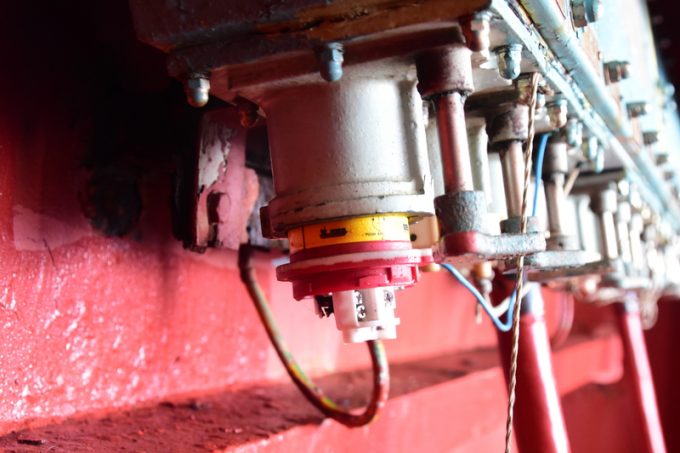 Companies in the cold chain logistics sector are facing mounting pressure to invest in automation and digitisation.
And the possible returns look tempting: the global smart food logistics market is projected to more than double by 2025.
Pressure comes from a convergence of market and regulatory dynamics and the rising importance of technology in cold chains.
According to a recent study from Research and Markets, rapid changes in consumption habits and tighter regulations for packaging and storage have shifted the balance in the food supply chain from producers and packers to retailers.
They are pushing for zero contamination, improved storage and faster retrieval operations, thus increasing the need for more automation and technology.
For example, FreezPak Logistics is building a 140,000sq ft facility near Port Elizabeth in New Jersey that will be equipped with an automated storage and retrieval system, the company's first, using 12 robots to store and retrieve products.
Sensors are popping up along food supply chains to attain real-time visibility of shipment locations and ambient conditions. This is receiving additional impetus from grocery brands and restaurants that have embraced food delivery apps to keep going in lockdowns, and they look set to keep using these beyond the pandemic.
And they are expected to leverage artificial intelligence to a larger extent, to go beyond predictive planning to identify trends that impact supply chains and food quality.
A key objective of such initiatives is to reduce the amount of food wasted between producer and consumer. By one estimate, as much as 14% of produce loads is deemed unusable on arrival at retailers and thrown away.
Much of this is down to cold chain failure. Over the past three years, freight transport and logistics insurer TT Club found that incidents related to temperature control issues were the third-largest category of problems. Nearly 30% were due to some miscommunication of operational instructions, while 23% were down to temperature setting errors and another 25% by reefer equipment failure or damage.
Compliance and regulatory factors are also fuelling the need for better control of perishable supply chains. Official standards for processing and packaging have been rising, a trend that is expected to continue.
In November, the US Food and Drug Administration unveiled its New Era of Smarter Food Safety blueprint, which marks a new approach of the agency to "create a safer and more digital, traceable food system".
Covid-19 has added to the pressure in terms of compliance. While no traces of the virus have been found on food, it was identified on packaging of seafood products shipped to China last year, causing extensive inspection of food imports that have resulted in serious delays.
While many of these issues are beyond the control of individual players in the cold chain, everybody needs to be on the same page to ensure successful collaborative action, says Mike Yarwood, MD of loss prevention at TT Club.
"As the demand for unitised transport of perishables continues its upward trend, it is vital that the transport links in the chain become more informed about all the relevant processes to improve the collaborative efforts of all stakeholders," he stressed.
This all points to a greater emphasis on digitisation for enhanced traceability of perishables and improved data flow between all parties involved in cold chains.
Inevitably, this is also leading to a rising call for digital platforms.
One recent entrant is Hwy Haul, created by two former Walmart veterans. It connects shippers of fresh produce directly with truckers and its founders claim the platform reduces the number of food shipments rejected by retailers to just 3-4%, thanks to route optimisation, real-time load tracking and monitoring of ambient conditions.
More providers are bound to enter this space, as the cold chain arena promises plenty of growth. The Research and Markets study predicts the global smart food logistics market will surge from a value of $7.3bn in 2019 to $14.8bn by 2025, which translates into a CAGR of 12.7%.