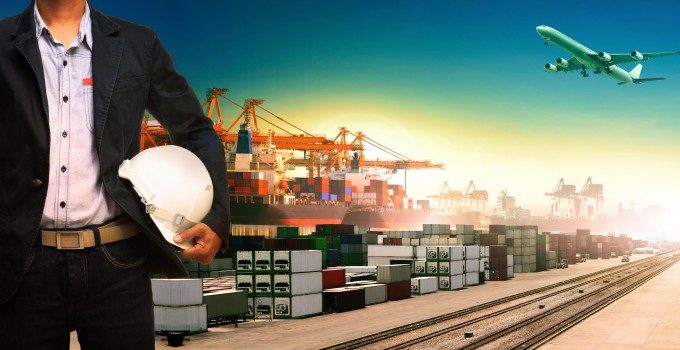 Cross-border operations continued to gain ground during UPS's first quarter as revenue and operating profits grew.
However, a 10% upturn in overall revenue – more than $17bn for the three-month period – failed to prevent a 6% drop in group operating profits, to $1.5bn.
The success in international operations continues a trend seen last year, with the latest results showing cross-border revenue of $2.5bn and profits of $594m (up 14.6%).
"Our focused business strategies are producing strong results in both the international and supply chain segments," said chief financial officer Richard Peretz. "The benefits from our investments, new multi-year transformation efficiencies and stronger pricing position us well for shareowner value creation."
Supply chain and freight business revenues climbed 13.7% to $3.3bn, generating operating profits of $170m – up 14%.
However, UPS's biggest division by some stretch – domestic – saw profits plummet more than 20% to $756m, despite 7.2% growth in revenue and a 4.6% upturn in volumes.
During an investor call, chief executive David Abney cited the "severe winter weather" in the US as one cause of the poor domestic numbers, and a notable rise in operating expenses, which climbed up 17.3% year-on-year to $6.5bn.
In an attempt to reduce payroll, UPS yesterday announced a voluntary retirement plan (VRP) for "select non-operations, retirement-eligible US management employees".
"The special VRP offer does not change the design, nor eligibility for, UPS retirement plans," said the company in a statement. "This initiative will reduce headcount and lower ongoing operating expense; the financial details of the voluntary program will be disclosed at a future date."
The Teamsters' negotiations have been rumbling on for some time, with the need for an agreement required before the existing contract comes to an end on 31 July.
Mr Abney said the two sides had so far engaged in six week-long negotiations focused on both economic and non-economic factors.
"We are confident of coming to an agreement that both rewards the employees and keeps UPS competitive in the evolving market," said Mr Abney. "The more successful UPS is, the more Teamsters we can hire, but we do not negotiate through the media."
President of Teamsters Local 2727, which represents the company's aircraft mechanics, Tim Boyle said that while UPS "reaps the benefits" of its first quarter results, it "refuses" to "keep its promises" of investing in its employees.
"IRather, UPS has withheld pay increases for aircraft mechanics for over four years and continues to demand its employees to take massive cuts to their health care benefits," said Mr Boyle. "Mechanics are united to do whatever needs to be done to hold the company accountable to its promises, up to and including striking the company."
You can find the full results here.