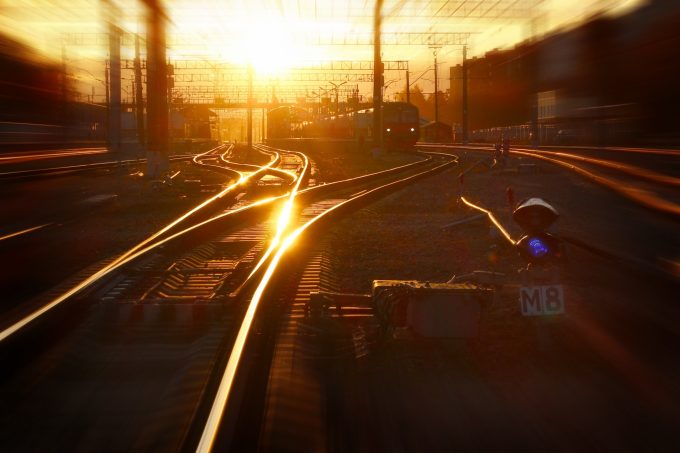 European rail freight operators must target intermodal operations if they wish to grow in a challenging, and often hostile, operating environment, according to speakers at Intermodal Europe 2016, in Rotterdam.
Libor Lochman, executive director of rail association Community of European Railway and Infrastructure Companies (CER), said rail freight had lost out significantly to road over the last two decades, and now accounts for just 17.5% of cargo carried overland.
"In the immediate future, rail freight operators should concentrate on intermodal shipments," he said. "Because, while overall volumes may have declined, intermodal rail freight has seen significant growth over the last few years."
Between 2005 and 2013, Mr Lochman said, intermodal rail traffic had increased by more than 41%, despite an overall decline in rail freight volumes of 3% over the same period.
He added that while road had more than an 80% share of European overland traffic, the losses rail first encountered in the mid-90s had started to flatten out.
However, he expressed concern that, while market share no longer seemed to be declining, little was being done to regain what had been lost.
"Over the next 14 years, Germany's Federal Ministry of Economics expects an increase of 69% in total freight volumes," he said. "By 2050, it is expecting in excess of 100% growth.
"We hope to see some of this significant overall increase in freight to be transported by rail, but for this to be the case we need to boost efficiency and increase competitiveness."
Increasing competitiveness is the central remit of the European Rail Freight Association (EFRA), said board member Tony Berkley. But for this to be achieved, he added, customers must speak up and demand that changes are implemented.
"How can it be that rail running from Moscow to the coast of China can be completed in seven days, but it takes longer than that for rail transport to cross Europe," asked Mr Berkley. "It is partly down to anti-competitive measures utilised by the big players and the continuance of state aid."
To address these issues, EFRA has called for improvements: better access to tracks, terminals and other facilities for all operators; improved timetabling and greater capacity; the release of meaningful KPIs; and greater levels of infrastructure funding.
"There has been some progress – the Fourth Railway package will be completed next month and during that time we will also see the Gotthard rail base tunnel open," he said.
However, Mr Berkley said that there was still a lot that needed to be improved if the continent wanted to see more shippers sending goods by rail – levels of bureaucracy need to be reigned in and facilities, including track and trace, need to be offered.
"There also must be a concerted effort at improving service reliability to boost customer confidence," he added. "Many shippers want to use rail freight to transport goods across Europe, but they are put off by the complexity and lack of flexibility."