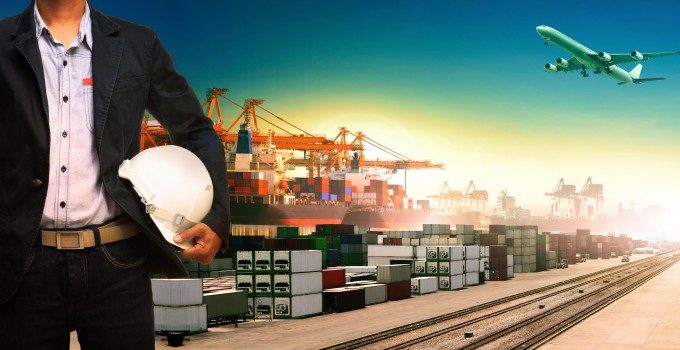 The air cargo industry in India has grounds for increasing optimism as the rise in e-commerce and the Make in India programme begin to flourish.
Last week's announcement by Jet Airways, that it is to wet lease an A330-200F from 24% shareholder Etihad, is likely to be just the start of new air freight services in the country. Sources indicate that at least one airline is to introduce two 737 freighters later this year for domestic services to satisfy the rising demand for e-commerce.
Jet Airways Cargo is looking to serve Bengaluru, Hong Kong, Hanoi and Singapore from its Delhi base, in what is reportedly the second fastest-growing air cargo market in the world. A second aircraft is under review. The carrier's cargo revenues in the third quarter, announced last month, showed a 5.3% increase to $62m.
"The perception is changing in India," said Manoj Singh, head of cargo at Mumbai Airport, at last month's Air Cargo Africa event. "There is a feelgood factor and huge potential.
"If the Make in India campaign goes on at the same pace, there will be huge investments."
The campaign aims to boost GDP through manufacturing – currently said to account for just 15% of GDP.  The idea is to develop skills and logistics hubs along the Delhi-Mumbai industrial corridor.
While its promise of "world-class infrastructure" may seem some way off in a country that has previously been slow to develop, the campaign, supported by the government, envisages 24 manufacturing cities with opportunities for investment, in particular in the hi-tech, automotive, engineering, food processing, pharmaceutical, biotech and services industries.
The "feelgood" factor has not been felt by all, however. Chennai's air freight market was "greatly affected" when the nearby Nokia plant, which also housed manufacturing for other hi-tech companies, last year moved to Hanoi. The reasons were manifold and included the fact that all the parts were flown to Chennai from China; tax disputes both with the government and the state of Tamil Nadu; and inherent cost advantages in Vietnam.
Other companies, however, are adding to their investments in India. Yesterday Jaguar Land Rover announced that it would assemble a fourth model at its Pune plant, which has tripled production since it opened in 2011. The company said its investment in the plant demonstrated a "continued long-term commitment to the Indian market".
It is good timing for Jet, which last week announced a new daily route between Pune and Abu Dhabi.
While Make in India could help boost the international sector, the domestic scene is also thriving.  Martin Drew, vice-president cargo for Jet Airways, noted that the carrier's domestic revenues had increased 15% year-on year.
"The e-commerce sector in India is phenomenal," he said. "Internet penetration is around 17%, and it is expected to double by 2016. It's all about speed to consumer, and with international traffic to feed inbound hi-tech goods.
"There isn't enough capacity on Delhi-Bangalore with the narrowbody passenger aircraft," he continued. "This sector really plays into the hands of air freight, and these are two key markets which could support a larger freighter."
While many companies serving the e-commerce industry are using the bellies of India's domestic passenger market, the integrators are also eyeing new services.
"Blue Dart has a monopoly at the moment," said Mr Drew. "But it's just a matter of time. There's a big opportunity. Integrators are looking at bringing in their own freighters. You do need yields at a certain level, so some sort of base load is always helpful."
Mr Singh agreed. "We don't have space at the airport for the e-commerce industry, but demand and growth is huge. Bellyhold has limitations, we will need freighter operators also."
Mr Drew noted that the carrier was also looking at adding services to Africa. "We are looking to develop tradelanes into Africa, and Mumbai is a key export centre for pharma, while trader traffic goes into west Africa. There are 200 tonnes a week from Mumbai into Lagos."