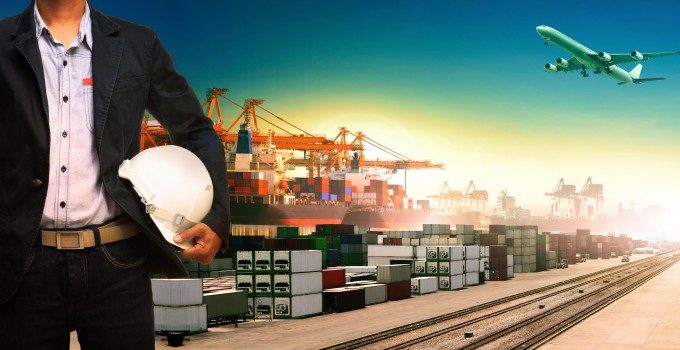 The pronouncements coming out of India's shipping ministry have taken such a bizarre twist that even seasoned observers are scratching their heads in amazement.
A few days ago shipping minister GK Vasan, the portly Tamil Nadu politician who has held the post since mid-2009, took a question in parliament on the stunted development of volumes at the grandly named International Container Transhipment Terminal near Kerala's Cochin port.
A quick bit of context is probably necessary here: India's container terminals are not only bursting at the seams, but are also unable to take many of the larger-sized vessels. As a result, few shipping lines include any of its ports – principally Mumbai's Jawaharlarl Nehru port and Chennai – on their deepsea strings between Asia and Europe, preferring instead to tranship Indian cargo at either Colombo, which handles around 60% of India's entire container throughput, or Dubai, thus substantially hiking supply chain costs.
In order to remedy this, in 2005 the government signed a concession agreement with DP World to develop a new deepwater terminal at Vallarpadam, the aforementioned ICTT, which was opened in  a blaze of publicity, wreaths and all the other ceremonial trappings so loved in India, by prime minister Manmohan Singh in February last year. The first vessel arrived a week later.
Throughout the build-up to its opening, Vasan and the Shipping Ministry's chief civil servant K Mohandas publicly acknowledged that ICTT would target traffic that was currently going through Colombo.
But they have singularly failed to address ICTT's single largest disadvantage – India's cabotage laws, which restrict the carrying of cargo from one Indian port to another, to Indian-flagged, and crewed, vessels. So while transhipping Indian cargo through Colombo might add costs, it is still a far sight cheaper than transhipping it through ICTT, a fact that is not only borne out by the numbers – in its first full year of operations the terminal handled 350,000teu compared to a forecast 750,000teu, while the year before the old Rajiv Gandhi terminal (serving local Cochin traders) handled 290,000teu – but also by Vasan's own assessment of the situation:
"Reliable and adequate feeder capacity is required for transhipment to happen successfully. Currently, the Indian fleet consisting of only 13 container vessels with a combined capacity of 12,156teu is inadequate to ensure efficient feedering for the transhipment terminal. This has resulted in low levels of container handling at ICTT. Further, the Indian fleet, currently charging higher freight compared to the international carriers, has reduced the competitiveness of ICTT."
Which begs the question: why not relax the cabotage laws? After all, cabotage laws are gradually being phased out across the world as countries realise that cheaper overall logistics costs and a greater network of services (known elsewhere as competition, or alternatively, market forces) aid a national economy in far greater ways than protecting its domestic shipping industry from external competition.
All the indications were that this point wasn't lost on the shipping ministry – and it shouldn't have been, given the amount of lobbying that's been done. Almost as soon as Singh cut the ICTT ribbon, DP World was applying to obtain a cabotage waiver that would allow foreign-flagged vessels to run services to other Indian ports.
It is still waiting, despite an assurance from Mohandas at the beginning of this year that a waiver would be issued by the end of February.
And Vasan's position? "No, Sir," he told his questioner in parliament. "Cabotage laws are not being amended. However, there are strong interest groups in favour of and against cabotage laws."
While there is no waiver or amendment, there will be no transhipment. Indian gateway cargo will remain captive in Colombo, and shippers will continue to pay higher logistics costs for longer transit times and a more complex supply chain more vulnerable to shocks, blocks and disruptions.