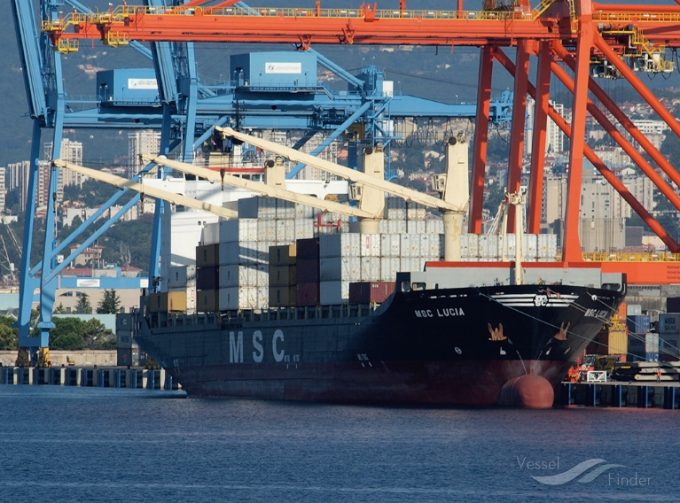 Indian shippers and freight forwarders have a string of blanked sailings and schedule changes to deal with this month, as ocean carriers navigate a slowing market amid heightened inflationary effects.
The India-Europe tradelane has been the hardest hit by service disruptions. MSC blanked calls to the west coast ports of Nhava Sheva (JNPT) and Mundra last week on both its premier connections – branded the Himalaya Express (HEX) and IPAK.
The two ports command the bulk of Indian containerised cargo movements.
"As part of the schedule alignment programme, the Himalaya Service will be having a blank sailing in Week 27," the Geneva-based liner operator noted in a customer advisory.  "Nonetheless, we are accepting all Himalaya cargo bookings on our alternate routings."
MSC added in a separate notice: "Our current week IPAK service vessel MSC Loretta (voyage IS227A) is running behind schedule and will be making her normal rotation at all Indian ports in Week 28. All the containers which are gated-in for MSC Loretta, voyage IS227A, will be planned for loading as per the revised schedule."
In addition to the MSC service disruptions, Hapag-Lloyd has ongoing intermittent void calls to Nhava Sheva/Mundra on its Indian Ocean Service (IOS) between West India and North Europe from July through September. The already-announced changes include three sailing omissions out of India this month, two for Nhava Sheva and one for Mundra.
While schedule disruptions had become a common trade complaint in the aftermath of the pandemic-induced supply chain dysfunction, some industry sources believe relatively lower cargo volumes is the underlying factor in carriers removing some voyages from the schedule.
"Exports have slowed in recent weeks, particularly for Europe and the Mediterranean," a Mumbai-based freight forwarder told The Loadstar. "But getting vessel schedules back on the normal track is critical for exporters, as they are facing serious challenges planning cargo loads in advance and meeting shipment order timelines."
But local officials at major container lines serving Indian trades chose not to comment on the current sailing dislocations, when contacted by The Loadstar. 
According to recent industry data, freight rate levels across trades out of India had cooled noticeably over the past two months. However, stakeholders believe that shippers are unlikely to see a market situation that would dramatically ease the pressure on carrier pricing any time soon, thus bringing average rates back to even near pre-Covid levels.
"Carriers have locked in sufficient long-term contracts to keep rates on a very high level," an official at the Federation of Indian Export Organisations (FIEO) told The Loadstar. "The latest rate signs do not suggest a positive supply-demand picture for the exporting community, as of now."
Indian merchandise exports grew by about 17% year-on-year to $37.94bn by value last month, but FIEO in a statement noted that ongoing geopolitical and other global uncertainties could pose new growth challenges for the industry.
You can contact the writer at [email protected]