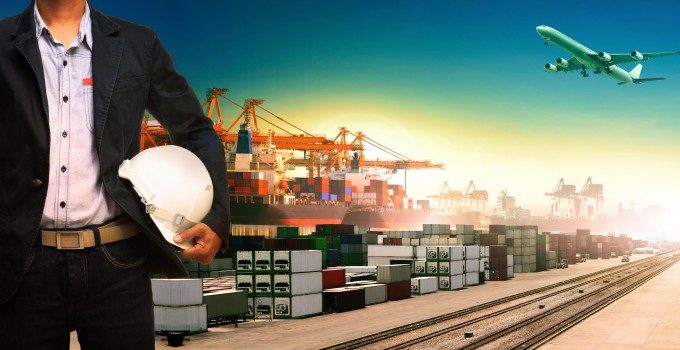 In the past month, there have been (at least) three stories about a new gateway for air cargo in India. In addition, of course, to all the other stories over the years about new air cargo hubs in India.
The latest two are, unsurprisingly, Hyderabad Airport, which has been signalling its ambitions for some time, and already attracts international freighter services. Another is Indore's Devi Ahiyabai Holkar Airport, in the central Madhya Pradesh state, which also apparently has aspirations to become an international cargo hub, in a bid to boost local business. And there is a report of an international cargo airport being proposed in Haryana, New Delhi – the application has been filed. Meanwhile, the cargo terminal at IGI Airport, Delhi, is undergoing modernisation, and the new cargo village will be completed next year.
There is something about all these cargo hub stories that suggest a rather piecemeal approach to India's air cargo business – in fact its aviation as a whole. Indore is hoping to boost its agribusiness through the air cargo hub – but it is hard to see exactly what the incentives for carriers are.
And if you thought that (delete as necessary) European/US/Asian carriers were having a hard time, they've got nothing on India's carriers. It's a terrible mess.
Strikes, unpaid bills, no investment. Cargo movements at Chennai, for example, are expected to be delayed until this weekend because of a cargo handlers' strike – which ended on Tuesday. Staff at Bhadra International, who are not keen on their new wage scale, staged a 30-hour strike on Monday and Tuesday, the airport's busiest freighter days, and it will take at least three more days to clear the backlog, say officials.
Meanwhile over in Delhi, (where the cargo village will be completed by next year, remember?), unpaid bills are threatening to close the airport altogether. The airport asked for a 774% increase in passenger charges to cover the losses. The charge wasn't approved – but it has been allowed to increase fees by 345%, in the shape of a (second) 'user development fee' levied on all passengers, as well as increased parking and landing fees for airlines. The increases make it the most expensive airport in the world. Yet it is set to make a loss of $194 million this year, unless it is paid its dues by Air India, which owes Rs4.5 billion ($82 million) and Kingfisher, which owes $13.7 million. Which effectively means that passengers and other airlines (as well as, in Air India's case, the tax payer) are being asked to subsidise the losses of the home carriers. Customs officials seized Air India's cargo in March over an unpaid tax bill – again, damaging not so much Air India as the unfortunate forwarder.
Air India, of course, has had yet another problem, with its unhappy five-year old merger with Indian Airlines. The pilots have been on strike – illegally, it was recently found by a judge – because the training for the new 787 dreamliners on order was being given to Indian Airlines pilots, not Air India pilots. New aviation minister Ajit Singh, however, seems more determined to sort the mess than his predecessor Praful Patel, and began to sack the striking pilots.
There is hope for the future however. A source in India says: "The new civil aviation minister is the toughest I have seen yet. He was responsible for the bailout and cash injection, and he seems the first to put some real discipline into the carrier."
One analyst concludes that the best move would be to close down Air India, which offers artificially low rates and fares, harming other airlines, and Mr Singh has warned that April's turnaround plan is the airline's 'last chance'. The latest figures show that Air India is now the fourth-largest Indian carrier in terms of passenger numbers, ahead only of Go Air and Kingfisher. The figures also showed that 5.4% of the carrier's flights were cancelled in April – in a month which was entirely free of strike action.
Others say a further relaxation of the foreign investment laws would help the industry – although it is unclear why, currently, a foreign carrier would want to be financially involved in India's domestic business.
However, amidst all the horror, Indian air cargo is expected to 'soar' in the next three of four years, according to a rather optimistic article in Transport Weekly. "There is now rising optimism that India will emerge as a cargo hub, due to its geographic location between south east Asia and the European Union," it states. There will be many airports, airlines and even governments around who know only too well that it takes more than geography to emerge as a cargo hub.
India needs to see some pretty drastic changes. Let's hope Mr Singh is as tough – and bold – as he seems.