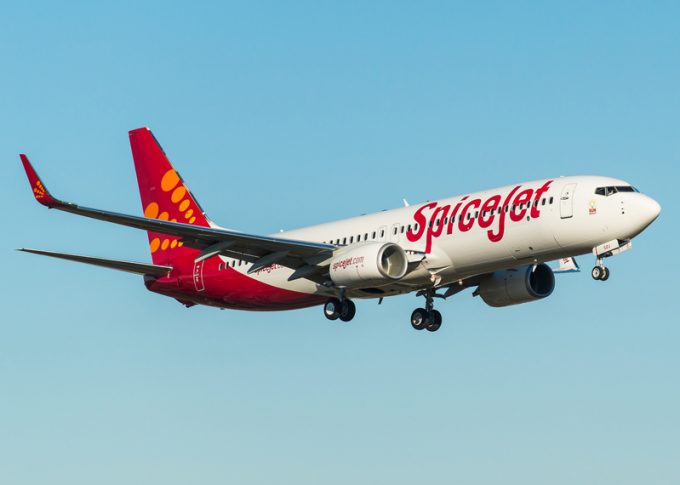 India's airlines and airports need more international cargo to meet the country's ambitious throughput targets, say stakeholders.
The goal for India's airports is to handle 10m tonnes of cargo a year by 2027 – almost triple the current rate.
And Sanjiv Gupta, CEO of cargo carrier SpiceXpress, cautioned that domestic cargo alone wouldn't be enough, adding on a webinar by Transport Logistic: ""We have to change our approach and become the preferred transhipment hub between South-east Asia and and the west."
SpiceXpress, the cargo arm of low-cost carrier Spicejet, has rapidly expanded operations this year, claiming to have emerged as "India's largest cargo airline" after lifting 50,000 tonnes during its first financial quarter, ending June.
With a fleet of nine freighters, the carrier is making inroads with international cargo, recently adding several long-haul routes to Europe, Africa, China and Central Asia, but Mr Gupta said Indian airlines were still "punching well below their weight".
He explained: "They really have to wake up and understand the potential of international cargo; it's the hidden jewel of cargo business in terms of profit. However, right now 95% is handled by international carriers.
"But we can change that to a 50:50 split in two-three years if Indian carriers do their fleet planning for cargo. Then we can become a formidable player in international cargo markets."
Indeed, in September, India's civil aviation department restricted non-scheduled freighter flights by international carriers to six airports, hoping to ensure "equal opportunity" for national airlines.
Huned Gandhi, Dachser's MD air & sea logistics for the Indian subcontinent, agreed it was possible for India to reach 10m tonnes.
"We have made tremendous development in aviation over the past five years," he said, adding that India should focus on building two or three major air cargo hubs, in the north-west and south of the country to faciliate east-west transhipment flows.
Export cargo growth was looking promising too, he added, noting "many companies across Asia are looking to relocate manufacturing to India."
However, he said, very little of India's export cargo is consolidated, compared with imports, and therefore "the more we consolidate our exports, the more cost benefits we can pass on to shippers."
Nevertheless, shippers are becoming more receptive to paying more for better services, Mr Gandhi added.
"We are noticing a big transformation in India when we are talking to customers. They are looking for high-quality services and there is a willingness to pay a fair price for stability in pricing and reliability."