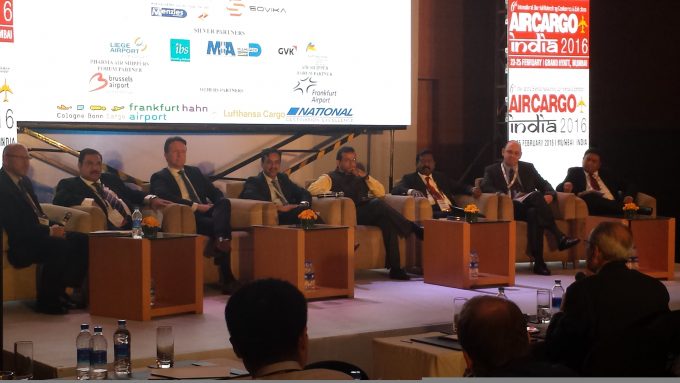 India is finally making significant inroads into improving its logistics and trade environment.
In a marked departure from your average minister's opening address at an industry event, Renu Singh Parmar, senior adviser for India's ministry of civil aviation, clearly knew what she was talking about – and showed that the government had made big strides into improving its infrastructure and processes.
Dr Parmar confirmed that the government was hoping to roll out the nationwide Goods and Services Tax this year, ending the cumbersome practice of each state imposing its own tax as shipments cross state borders, significantly slowing the logistics process.
"It will boost GDP growth by 2-2.5%," she told delegates at Air Cargo India in Mumbai, "and increase exports by 10-14%."
The government is also working on a way to reduce freight dwell times, which "right now are dismal," she explained. "We have done a study and will map out a strategy this year. We hope it will come down to 48 hours within a year."
Listing a string of air cargo reforms, including 24 hour processing by Customs, promotion of free trade and warehousing zones, paperless systems, and implementing air freight stations, she also noted incentives for the logistics industry.
Companies co-located at airports, for example, could be given "infrastructure status"  – effectively giving them up to a 10-year tax holiday, she said. "We hope this will be in the forthcoming budget."
"We need a robust supra national supply chain  – air, road, rail and sea," she said.
Logistics costs in India comprise about 13-14% of GDP – a figure which is just 7-8% in developed countries, and has hampered India's trade.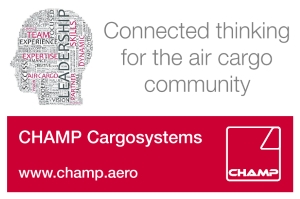 The government of prime minister Narendra Modi has begun a "Make in India" campaign to boost manufacturing, but, as Sanjiv Edwards, head of cargo at Delhi Airport noted: "That is only half the story. It needs to be complemented by logistics in India and improved infrastructure."
Dr Parmar said the government was doing its best to improve the ease of doing business in the country – and  appealed to the logistics industry to do its part by investing in India.
"We import a lot of things. We would prefer you come and make it here," she said, naming equipment such as x-ray machines, cold storage and reefer trucks.
India has joined the top 10 countries for FDI – which has grown 23%  since Mr Modi took power in 2014 – and moved up 16 places in the Global Competitiveness Index. Medium-term manufacturing growth is expected to be 12 to 14%, she said, while by 2022, manufacturing's share of GDP would be 25%.
Dr Parma said an extra 20,000 jobs in air cargo alone would be created b 2035, and 1 million in civil aviation altogether.
There are signs already that India is on the right track. Russi Batliwala, CEO of broker Chapman Freeborn, told delegates that 10 years ago it was very difficult to get a licence to operate a charter into India. "Now it is within three working days," he said. "It's a huge accomplishment."
Michael Steen, CCO of Atlas Air, congratulated the ministry on its "very smart strategy". "It makes India exciting for companies like ours," he said.
There are, of course, still many issues which India needs to address to make it competitive, and panelists at the event called on the government to remain committed to its vision.
Dr Pandar noted that the government's aim was to cut red tape and offer incentives.
"India is the land of opportunity," she said. "It will be in the top three economies one day – you know this in your heart."