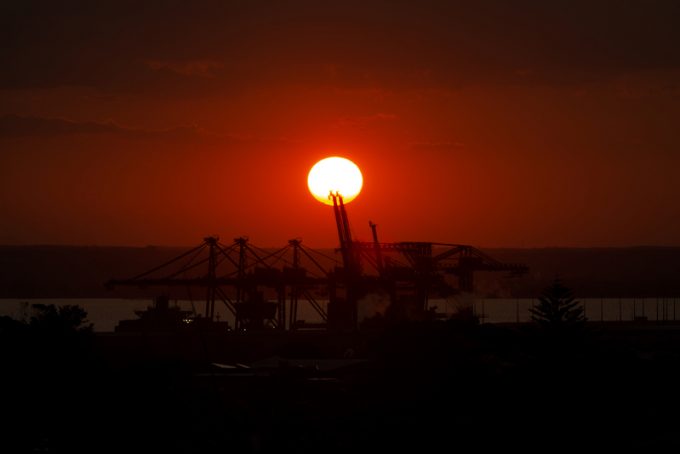 Other strike-hit container terminal operators and supply chain players are backing a DP World Australia bid to end the "crippling" industrial action at Sydney's Port Botany.
Work stoppages by the Maritime Union of Australia (MUA) have caused an 11-day cargo backlog at the port, with a knock-on effect of container supply chain congestion spreading to Melbourne and Brisbane as vessels are diverted.
On Tuesday, DP World lodged an application with the Fair Work Commission (FWC) to have the industrial action terminated, arguing it "endangers supply chains for critical products and exports and puts unacceptable pressure on the economy".
Andrew Adam, chief operating officer at DP World Australia, said: "We've been bargaining for nearly two years; a protracted process punctuated by several rounds of industrial action and by the union abandoning agreed positions on multiple occasions."
MUA rolling work stoppages are also under way at Botany terminals operated by Patrick and Hutchison, which, according to Southern Cross Cargo, has worsened the situation at the port because stevedores now cannot sub-contract affected vessels to each other.
Patrick said this week the action had seen terminal production cut by 40%, shipping schedules had slipped dramatically by nine days and delays were worsening by a half-day for every day the action continued.
The terminal operator said MUA was demanding 6% annual pay rises for the next four years, and Patrick estimates the full list of claims will cost it around A$40m (US$29.2m) a year.
Patrick CEO Michael Jovicic said: "I'm bewildered that the MUA would try this on during a pandemic, particularly when the average permanent employee is currently paid approximately A$155,000 a year, with top earners receiving more than $200,000."
Last week, liner lobby group Shipping Australia estimated the cost of a day's delay for a containership at $25,000, and has filed a statement with the FWC supporting DP World's application to terminate the "reckless campaign" of industrial action.
Shipping lines have already begun to pass on the extra costs to importers, with four carriers implementing congestion surcharges of around A$300 per teu, including MSC, ANL, Pacific Asia Express and Hapag-Lloyd, with others expected to follow suit.
Paul Zalai, director of the Freight & Trade Alliance (F&TA), called on the FWC to resolve the problem and allow stevedore operations to return to full capacity in the run up to peak season.
He said: "Vessels are now bypassing Port Botany, discharging goods interstate and leaving importers to pay massive logistics costs to organise movinmg freight back to Sydney.
"Once cargo is received, importers then face the difficulty of returning the empty containers to a shipping line-contracted and nominated depot. With the failure of shipping lines to evacuate surplus empty containers, Sydney's depots are at full capacity with transport operators passing on costs for redirections, waiting times, futile trips and storage of containers."
All the extra costs and delays are putting pressure on forwarders, too.
"It's been a challenging week, explaining to clients the flow-on impact of vessel delays, cargo omitting Sydney and vessel schedules changing daily, as well as the impact on new orders at origin," commented one forwarder on LinkedIn.
Another claimed importers were close to "breaking point".
"This industry is being smashed, with no recourse, it seems," she said. "All freight forwarders are doing their best to mitigate additional impacts, but we are not above unions or shipping line decisions."