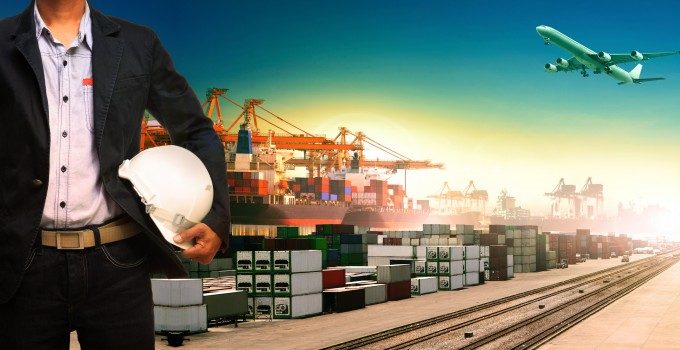 With 1.15m teu of newbuild capacity, including 46 ULCVs, expected to be delivered, 2019 is set to be another "interesting year" in container shipping, according to Alphaliner.
Due to the "top-heavy" orderbook, the consultant is predicting a tighter outlook for tonnage in the 10,000 teu and under sector and a more modest global fleet expansion of around 3.5% than the 5.7% growth of last year.
At the end of the year, the world's cellular fleet stood at 5,284 ships, for 22.3m teu.
Alphaliner said an 11.2% fleet increase in ships of 10,000-23,000 teu this year was likely to be tempered by a shrinkage of some 2.5% in the 4,000-10,000 teu range and an "anaemic" 2.5% growth in the very smallest containership sizes.
ULCVs of 13,800-21,400 teu hit the water at an average rate of one a week last year, totalling 901,000 teu – 35 of the 52 were deployed between Asia and Europe.
Their arrival triggered cascading and service restructures "purely implemented to make good use of smaller tonnage".
Most analysts expect containership scrapping to pick up again this year, driven by preparation for next year's IMO 0.5% sulphur cap regulations, which will make older fuel-guzzling vessels much more expensive to operate.
Only around 60 vessels, equating to just over 110,000 teu, were sold for demolition in 2018 – a seven-year low – compared with 151 ships for 431,000 teu scrapped in 2017.
Alphaliner estimates containership deletions will be around 300,000 teu this year, with the number of ships sold for scrap accelerating in the second half as operators weed out the more uneconomic vessels from their fleets.
At a cost of around $9m per vessel to retrofit exhaust gas cleaning systems (scrubbers) to ships to enable the vessels to continue to consume cheaper heavy fuel oil post-IMO 2020, Alphaliner said it expected only chartered ships of 10 years and younger would be considered, given the requirement to recover the scrubber investment by way of higher daily hire fees.
"IMO 2020 will be a game-changer, as it will bring fuel costs to the forefront," said Alphaliner, "It should lead to a massification of volumes on all trades that will benefit the larger ships at the expense of smaller ones."
Consequently, the consultant's charter market outlook for 2019 is heavily influenced by the pre-IMO 2020 preparations, which could also increase short-term demand as ships are temporarily taken out of service for tanks to be cleaned, or scrubbers to be fitted, and some are scrapped.
What is certain however is that the low-sulphur regulations will have a significant impact on the container liner industry and, if not recovered, the associated higher fuel costs could prove to be extremely damaging for the financially weaker players.