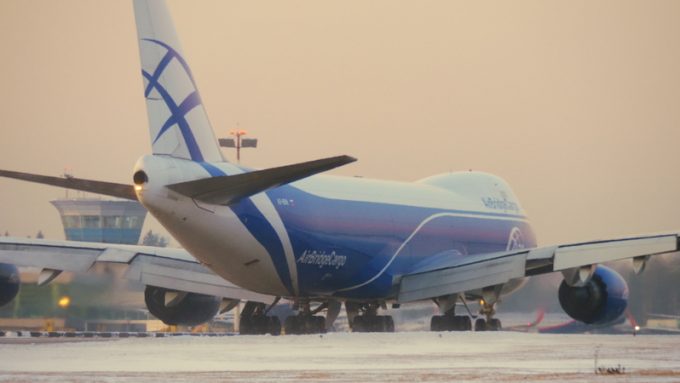 Frustrated airfreight shippers will be astonished to discover that cargo flights in 2020 were only half-full – according to IATA data.
In a year when demand for air freight capacity grew exponentially in the second quarter, as governments booked-out flights to carry PPE and forwarders struggled to find capacity, IATA said the lack of bellies "led to a capacity crunch, with the industry-wide cargo load factor up 7.1 percentage points to 53.9%. This is the highest value in the IATA series started in 1990".
Rates for the year, meanwhile, were some 56% higher than in 2019, suggesting that, in fact, it was a sellers' market and flights were unlikely to have been just half-full. Capacity was down 21.2% on the previous year.
The problem lies with IATA's load factor calculations, which are based on weight. But PPE and e-commerce, key commodities last year, bulk out an aircraft before they weigh it out.
IATA's poorly determined statistics could undermine airlines' ability to explain to customers why rates were so high, as well as deter authorities otherwise keen to support cargo movements.
ICAO, for example, has led a campaign to allow cargo operators seventh freedom rights to ensure smooth cargo flows. But with load factors appearing to be so low, there would seem to be few incentives for regulatory bodies to help cargo airlines.
Last year, Tiaca called for the industry to switch metrics to a "dynamic load factor", measured by Clive Data Services, which considers both weight and volume.
Tiaca said at the time: "Clive and Tiaca consider this a major improvement compared to the traditional weight-based load factors, which are misleading and paint an unnecessarily negative image of the airfreight industry.
"The reason is that, in most of the cases, the space in an aircraft runs out before reaching its maximum weight capacity. It is due to aircraft's higher capacity density (calculated as available kg per cubic metre) than the average density of the goods moved by air.
"Using industry's traditional way of measuring load factors solely by weight, the average load factor for September 2020 was 47%, according to Clive. However, the same data from airlines, calculated taking into account both weight and volume, reveals a more accurate and realistic dynamic load factor of 70%."
Steven Polmans, chair of Tiaca, said last year: "So many business decisions in the air cargo industry are influenced by the perceptions of cargo load factors, which do not show the true figures. Adopting the dynamic load factor will enable cargo professionals and stakeholders to make informed decisions based on timely and more accurate data."
Meanwhile, IATA also published a list of the top 25 cargo airlines, based on scheduled cargo tonne–km. You can see all IATA's data, good and bad, here.