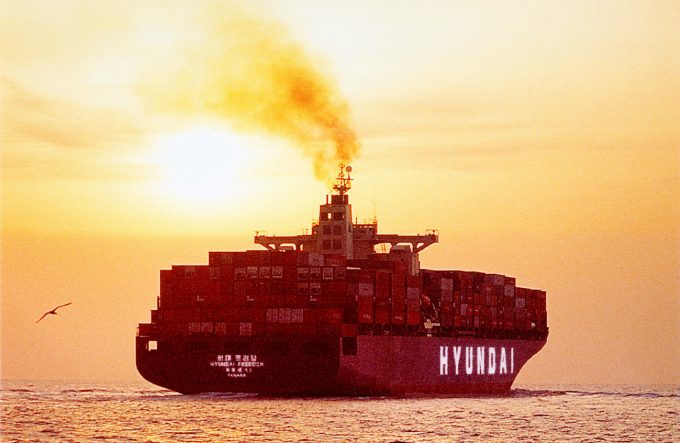 Beleaguered Hyundai Merchant Marine (HMM) is continuing to receive encouragement from the South Korean government as it fights for survival from bankruptcy, as well as the threat of an enforced merger with compatriot Hanjin Shipping.
The Korean Minister of Oceans and Fisheries (MOF), Kim Young-suk, told The Korean Economic Daily yesterday that it was "much more beneficial to maintain two major shipping companies than to reduce them by a forced merger".
He said: "If the companies get merged, file for court receivership or are sold to a third party, they will be completely dropped out from their global alliances… it would be a huge loss for the Korean shipping industry if we lose one of them that has maintained its hard-won membership."
Hanjin Shipping is currently part of the CKYHE alliance, while HMM is a member of the G6 alliance.
The minister also sought to offer encouragement on the possibility of government support for HMM's restructure plans.
In February the Korean government said that it had created a $1.2bn fund to support domestic maritime companies, although their debt ratios must be reduced to below 400% if a company was to qualify.
Currently Hanjin Shipping's debt ratio is 600%, but HMM has a massive 1,700% ratio debt mountain.
The minister added that the government's figure of 400% was just a "guideline".
"It does not mean that the government will not create the shipping fund until shipping companies lower their debt ratios under 400%," he clarified.
"The most important thing is each company's possibility of revival. We will not be obsessed with the numbers like 400% and will create the shipping fund to support carriers if we can see the clear possibility of improvement in each company's financial status."
After a rejection of its debt rescheduling item at HMM's creditors' meeting on 17 March, the company's main lender, the state-owned Korea Development Bank (KDB), said it would enter into a voluntary agreement (VA) with HMM on 29 March which would include a three-month extension of the principal and interest on its debt.
KDB is holding meetings with other creditor banks during this week and reports suggest that they will have little option other than to join the VA on 29 March.
In a statement released last week KDB said: "We ask all interested parties for full understanding and co-operation as their participation to share the burden is the only possible measure to normalise HMM."
It added that negotiations with creditors that did not sign up to the VA, as well as shipowners that are currently holding firm on charter party reductions, would thus "gain a high degree of momentum".
New York Stock Exchange-listed shipowner Danaos Corporation, which time charters out 13 ships to HMM on fixed-rate daily hire basis, was obliged to add a note to its 2015 annual report filed with the US Securities and Exchange Commission on Friday.
It said: "If Hyundai or our other charterers fail to meet their obligations to us or attempt to renegotiate our charter agreements, as part of a court-led restructuring or otherwise, we could sustain significant reductions in revenue and earnings which could have a material adverse effect on our business, financial condition, results of operations and cash flows, as well as our ability to pay dividends, if any, in the future, and comply with the covenants in our credit facilities."
It warned that in such an event it might be "unable to service our debt and other obligations" which could result in the company itself having to "restructure our obligations".