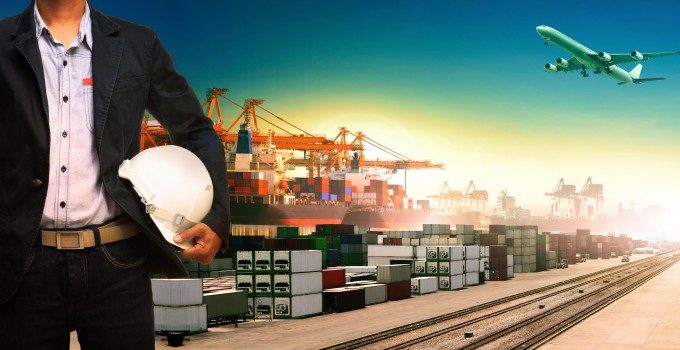 Big data and the Internet of Things (IoT) are transforming the storage, transport and monitoring of temperature-controlled cargo.
By deploying integrated sensors to collect data on temperature, humidity, light, pressure and shock and tilt; manufacturers, 3PLs, truckers and retailers are able to monitor and control temperature in real time throughout the cold chain.
Diogo Lobo, vice president at Lineage Logistics, told The Coolstar: "Big data is impacting our company and the extended supply chains we serve in a very big, very real way.
"Data collection technology like sensors and the IoT revolution helps us collect and analyse more data, and that gives managers a more complete view of their operations."
Cold storage specialist Lineage Logistics uses data from sensors to adjust refrigeration systems and minimise temperature variability. This ensures product integrity while also cutting energy bills.
Monitoring temperature during storage and transport is crucial for maintaining food quality. Ice cream, for example, is quick to go bad if temperature spikes (or excursions) aren't minimised or eliminated altogether.
Pharmaceutical products are also very sensitive to temperature excursions. According to CargoSense chief marketing officer Craig Montgomery, over $35bn is lost each year due to damage to pharma products from environmental effects during shipment.
Supply chain start-up CargoSense provides a Software-as-a-Service (SaaS) solution that enables customers to manage sensors during cargo transport and analyse collected data to determine product stability.
Mr Montgomery said CargoSense technology was used recently to identify a previously unknown source of product damage within one healthcare company's supply chain where damage would occur on random pallets upon receipt. The damage required a very labour-intensive quality check to detect and remove the product.
"This customer was losing over $1m in a single shipping lane a year – and has over a hundred similar lanes in place. The value of each box of product on the pallet was in the tens of thousands of dollars," he explained.
Data collected from sensors placed on the pallets discovered that poor transport handling techniques were causing 3-6G-force of shock on specific boxes, hence the damage.
"The customer was able to leverage the insights from the SaaS platform to revamp standard operating procedures with its logistics partners to eliminate the issue and remove the expensive manual quality process," Mr Montgomery added.
Like CargoSense, Lineage Logistics utilises IoT and big data for product tracking and cold storage.
Mr Lobo said Lineage' used the large amounts of data collected from sensors to address issues as diverse as transport lane optimisation and product tracking for recalls, and that "looking forward, automated product handling systems had the potential to help significantly improve capacity and reduce energy consumption".
For Mr Lobo, reducing energy consumption and, ultimately, transforming the way assets are utilised is the most significant benefit from IoT, big data and the enhanced monitoring and analysis opportunities they bring.
"This is almost entirely a story about asset utilisation," he said. "IoT helps us to achieve the same thermal outcome for less amount of refrigeration, store the same amount of product in a smaller warehouse, and move the same number of shipments in fewer trucks."