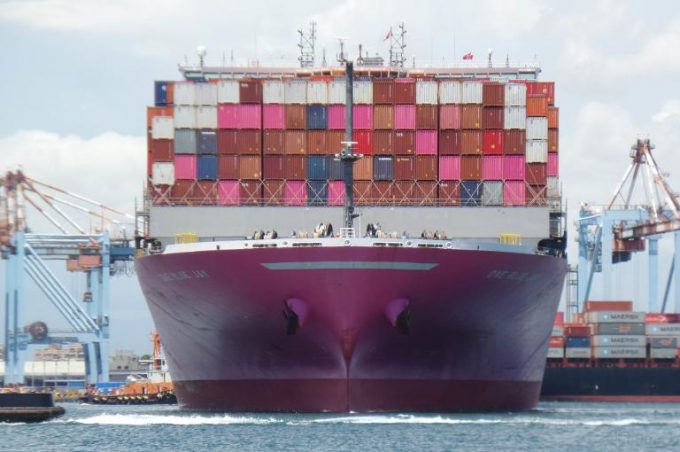 Importers phasing out the frontloading of goods and consumers reverting to spending their money on services in a post-pandemic world are a "looming threat" to demand.
And that will be of concern for carriers locked into long-term expensive charters, according to BIMCO.
The shipping association said it expected the current high volumes to continue into the peak season, but thereafter demand is less certain.
"Once we approach a post-pandemic world, demand looks set to slow as stimulus measures and restrictions are eased, leaving consumer spending patterns to find a new balance," said chief shipping analyst Peter Sand.
"If the high volumes we are currently seeing reflect importers' frontloading their goods, then rates could soften significantly," he added.
BIMCO noted that the first quarter had been "the busiest Q1 on record", with global volumes reaching 42.9m teu – up 10.7% on the same period of last year but, more significantly, a 6.8% increase on Q1 19, when volumes were not hit by Covid lockdowns.
Moreover, monthly volumes for March, 15.5m teu, were an all-time high, breaking the previous record of 15.4m teu set in October last year.
Freight rates have soared across all tradelanes and, to meet market demand, carriers have been desperate to charter extra tonnage, driving daily hire rates to high levels and obliging carriers to accept shipowners' demands, including long-term deals of three, four or five years.
"High charter rates have been made much easier for carriers to swallow by developments in the freight market," said Mr Sand. "The freight rates carriers are currently able to charge, both on spot and long-term contracts, are more than enough to cover the higher charter rates."
He noted that an unnamed leading carrier had estimated that its global average shipment cost per teu was around $1,000 and, given that in the first quarter many lines reported achieving an average rate per teu of $1,500, with more increases set to work through, it "illustrated just how profitable today's market conditions are".
However, carriers need the high freight rates to continue for some time to insulate them from the cost of their long-term charters.
"A future fall in the freight market would leave carriers paying for today's high-price ships while freight income falls, hurting their bottom lines," warned Mr Sand.
Meanwhile, analysis by Sea-Intelligence has highlighted the amount of ship capacity being sacrificed due to port congestion.
According to the consultant's research, a staggering 25% of capacity deployed on the transpacific between January and April was "lost" due to vessel delays, compared with the normal 2%-4% of capacity that could be expected to be eroded.
The report says this vast amount of capacity effectively idled due to the chronic port congestion that has afflicted US west coast ports "outpaced the 17% soaked up by the 2015 US west coast labour dispute".
Sea-Intelligence said that, while the Asia-Europe tradelane had seen "less dramatic congestion", accounting for 11% of capacity during the same period, the global average of capacity tied up due to congestion and delays was some 12%.
"The effect is the same as if the entire industry had decided to remove all the ULCVs from their fleets," said Sea-Intelligence.