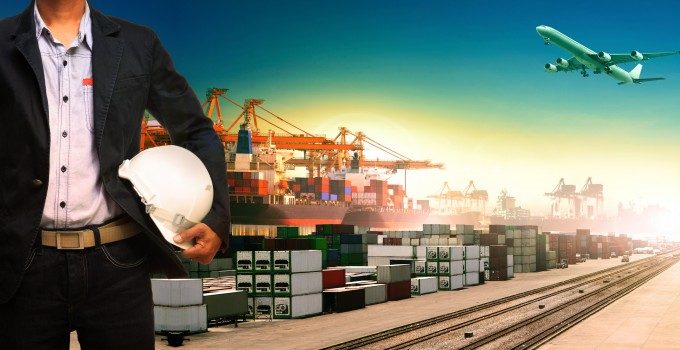 The head of the UK's Freight Transport Association has added to the pressure on the government to greenlight the expansion of Heathrow Airport.
In a letter sent to prime minister David Cameron this morning, FTA chief executive David Wells wrote: "FTA is concerned that the importance of air freight is being overlooked.
"It is a common misconception that air cargo is a minor traffic used only for very high value or urgent items. In actual fact, 80% of freight is carried in the holds of scheduled passenger aircraft using Heathrow Airport.
The letter concludes: "Whereas passengers could be persuaded to use a different airport, the diminution of Heathrow as an international air cargo hub favours neither the country nor the economy."
The government is reportedly considering ignoring recommendations to be put forward by the Davies Commission, set up three years ago (at the behest of the same government) to analyse UK airport capacity. The commission is expected to announce its findings – likely to recommend Heathrow expansion – by the end of this month.
Heathrow, which has long failed to impress the cargo community while offering the best connections for freight, has recently raised its game considerably. Last month it appointed Nick Platts, formerly head of ground operations, to head its cargo operations. It has also engaged Seabury to help analyse its operations – news that has been welcomed by the freight community.
"London Heathrow needs a proper strategy – it's got to play a lot of catch-up," acknowledged a senior UK airline cargo executive. "Some customers will divert traffic from LHR to avoid using it, as the cost is really high. It needs massive investment."
Heathrow itself has also acknowledged that it is lagging behind its continental rivals.
At the recent Multimodal event in Birmingham, Mr Platts noted the challenges ahead. "We've lost ground to our competitors over time and will continue to lose ground unless we do something about it," he said.
He admitted it could take five or six hours to process imports, with exports needing as much as nine hours to go through the airport.
Heathrow is the UK's largest gateway, calculated by value of trade, and accounts for 12% of EU air freight by value, when operating at 98% capacity.
"Three runways would change the opportunity quite substantially," Mr Platts said. "[But] our capacity shortage won't change in a two-runway world. We don't have enough real estate or the ability to build sheds. The best we can do is a coat of paint, improve our processes and use off-airport capacity."
The previous coalition government had told the commission not to report until after the election. With the sudden demise of the Liberal Democrat party from government, some of the opposition to airport expansion has been removed – but environmental and noise groups continue to express concern.
And UK airports have become more of a hot topic since the election. Anti-EU and anti-immigration party UKIP took control of Thanet Council, home to Manston Airport, and together with local Conservative MPs want to turn it back into an airport. They are planning a compulsory purchase order to develop it as a freight airport with US private equity firm River Oak. Its current owners want to turn the site into housing, offices, factories and leisure facilities, creating 4,000 jobs.
River Oak believes it can deliver an operating profit within 18 months and employ as many as 2,000 people within two years.
A report released recently by Kent County Council claimed Manston Airport had incurred losses of more than £100m in its 16 years of private ownership, and was losing £100,000 a week before it was closed last year with the loss of 150 jobs.