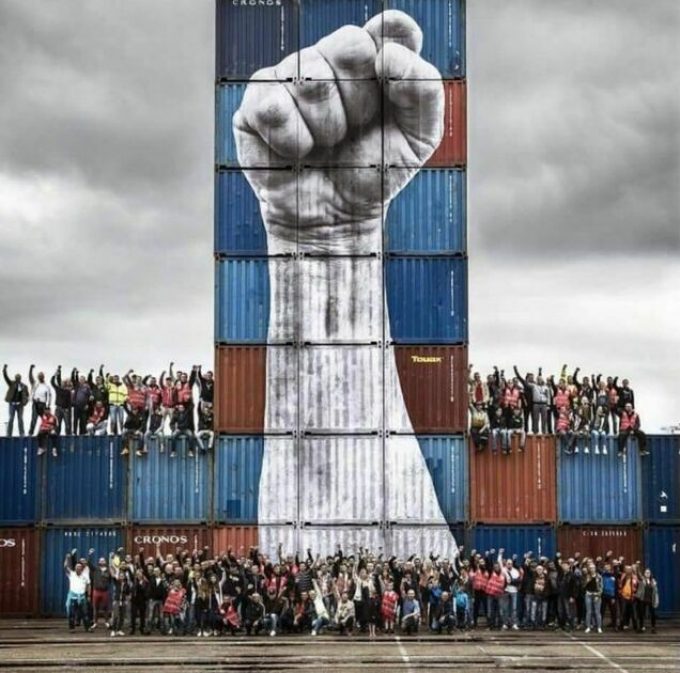 Concerns are mounting for Liverpool supply chains as dockers are set to walk out for the fourth time in 60 days with no end in sight to their dispute with port operator Peel Group.
Director of Liverpool Container T1 and T2 Richard Mitchell announced the latest strike, from 14-21 November, ahead of official word from Unite, the union representing dockers.
"We have held several meetings with Unite representatives and worked hard to avert further strike action," said Mr Mitchell in a director update.
"Our latest and final offer represents an average increase of 11% – significantly higher than any other UK port. We asked Unite to agree to a joint meeting with [independent arbitrator] ACAS in an attempt to resolve the strikes, but they continue to refuse engagement."
Peel reaches its claim of an 11% offer by averaging different categories to show increases of 9% basic, 1.2% pay progression, 0.3% night allowances and a 0.5% one-off payment.
Unite regional co-ordinator Franny Joyce described the offer as a misrepresentation that conflated 2021 pay issues with this years' pay round, adding there were three groups of dockers involved in the dispute – port operatives at Terminal 1 and Terminal 2 and port engineers.
And, Peel's numbers can support Mr Joyce's claim of misrepresentation, at least for workers in six categories who, excluding the one-off bonus, will only receive a 9.5% pay increase.
However, some staff will get rises in excess of 11%: like yellow-hat shiphands (11.3%); T1 gantry drivers (11.4%); gantry drivers working in both T1 and T2 (13.5%); ship control (13.5%); and instructors (11.6%).
Local hauliers described being "caught between corporations, government and unions", expressing concern over the future of their businesses.
One told The Loadstar: "Everyone is at each other's throat, but without Liverpool functioning, it will be devastating for a lot of hauliers and, at the end of it all, it is the workers on all sides that will suffer.
"I know of services that have pulled out of the port and, if it starts losing volumes like that, Peel will be able to justify cutting staff."
Another said: "It has been a nightmare, we have some of our trucks tramping out of Tilbury and Portbury and we managed to move the others elsewhere. The latest news means we are definitely pulling out of container work when our commitment to our clients ends."
Peel Ports chief operating officer David Huck questioned worker support for the protracted industrial action, noting feedback that suggested they were in favour of accepting the tabled offer, but were "reluctant" to do so in a mass meeting.
Mr Huck added: "The fact [Unite] refuse to give employees an independent postal vote on 11%, free from pressures and undue influence of an outdated show of hands, is very telling."