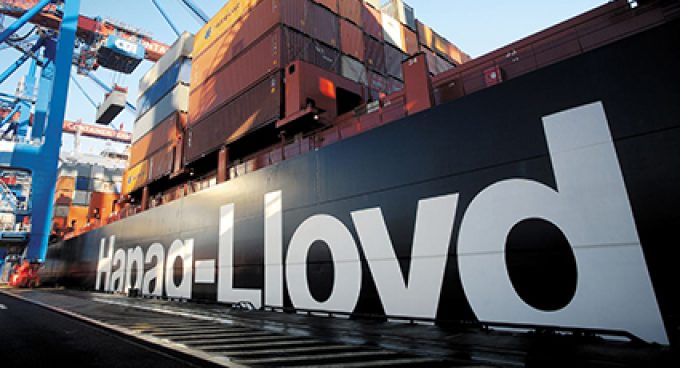 Portchain has signed up Hapag-Lloyd for its AI-powered advanced fleet planning solutions, a further sign carriers are getting serious about improving schedule reliability.
Using predictive algorithms to flag potential disruptions in shipping schedules, Portchain said the software can help a carrier increase its planning horizon, improve schedule reliability and reduce fuel costs.
"We are strongly committed to further improve schedule reliability for our customers," said Jörn Springer, senior director of Hapag-Lloyd's fleet support centre. "To do this we are always looking for better and pioneering tools.
"Portchain's cloud-based solution provides powerful insights into the robustness of schedules and allows us to quickly make changes in real time."
Thor Thorup, Portchain's chief commercial officer, said the company's machine learning algorithms helped carriers predict issues in their schedules 14 or more days in advance of arrival.
"The carrier can then test different options to solve the issue at hand, and communicate their preferred option," he told The Loadstar.
"This gives the flexibility for the carrier to manage bunker fuel costs by reducing speed, or by increasing it to reach an earlier berth slot."
According to MarineTraffic, containerships spend 4.6% of their time at sea anchored, due to early arrival, wasting $18bn a year on "rush to wait" fuel inefficiency, research by NAPA Fleet Intelligence has shown.
Analysis by SeaIntelligence Consulting highlighted the industry's "abysmal" levels of schedule reliability last year, when no single carrier managed better than 80% on-time arrivals. Chief executive Lars Jensen said this year had showed significant improvement, but was still far from perfect.
"Despite improvements, schedule reliability is still an important topic for carriers and terminals alike," Mr Thorup added. "Schedule disruptions, lack of information sharing between carriers and terminals and the integration of schedule management processes within the alliances are some of the drivers of schedule reliability."
Improved data sharing and collaboration between carriers and terminals is paramount to improving reliability in container shipping, Mr Thorup added.
"For example, with a long planning horizon and accurate information, a terminal can accurately determine its berth line-up and resource requirements further ahead of time, providing benefits to both the terminal and the carriers calling."
Portchain's software replaces the berth and quay planning normally done manually with spreadsheets or via a terminal operating system (TOS). In an earlier interview, Mr Thorup claimed that by automating berth utilisation, terminals could increase capacity by 10% or more.
Additionally, he said, instead of spending an hour to make a berth plan, the algorithms could generate a plan for an entire week in seconds.
"So that really helps a lot in making more rapid contingency planning. Also, imagine a carrier calls a terminal and asks to make a change or add an additional call in the same week, the terminal can find an answer much quicker and also improve customer service."