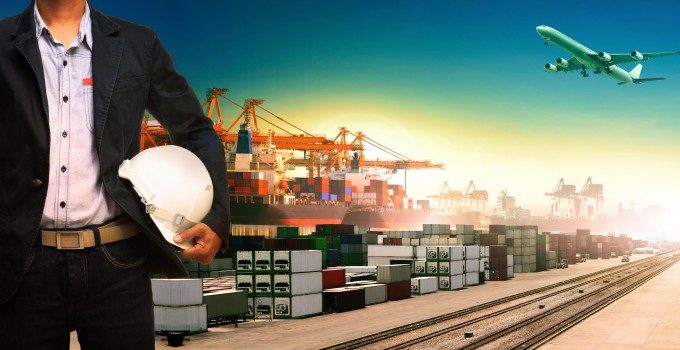 A recovering economy in Western Europe is one of the chief predictions from an Economist Intelligence Unit (EIU) report released this morning, which suggests that the most crippling recession in living memory may be finally be drawing to a close.
The EIU surveyed 647 senior executives around the globe and found increased confidence in mature markets such as Europe and the US, especially in bellwether automotive and consumer goods industries, suggesting that Europe's embattled logistics operators could see a turnaround in their fortunes in the coming year.
"The biggest change for most of our industries is that Europe finally appears to be in recovery mode," the EIU's Industries in 2014 says.
"For the automotive sector, that will mean an end to the five-year slump in car registrations; for consumer goods, it means a rise in retail sales."
The EIU expects more vehicle registrations in all the major EU economies. France, Germany and Italy saw new registrations fall last year, but all are predicted to return to growth this year, led by Italy, which, along with the UK, is forecast see around 5% increase.
"2014 should finally be the year that the EU's vehicle market returns to annual growth, ending its prolonged slump," says the report. "The recovery has come several years later than most vehicle-makers hoped or expected, but in the last few months of 2013 the upturn has become undeniable—at least in the car market."
While this will be welcome news to those servicing automotive manufacturers, the relief is unlikely to be felt by the major carmakers themselves. They are likely to continue to suffer from industry-wide production overcapacity – especially as car production in emerging markets grows while demand is beginning to slow.
Meanwhile, the report suggests that Europe's hitherto moribund high streets may also rebound, although much retail growth over the coming year is expected to be driven by e-commerce sales.
"Consumption patterns from before the 2007 crisis will resume as European incomes recover, it says. "Globally, markets will move towards stable retail growth.
"Western Europe will see sales volumes swing from negative figures to modest growth, as some economies recover while others see the rate of decline slow."
The report also highlights logistics services underpinning e-commerce as one of the key factors to watch for in the coming year.
It says: "Amazon's speculative announcement that it is experimenting with using unmanned drones for delivery may have been a PR stunt; it highlights a key battle to provide the quickest and most effective delivery service. While click-and-collect reflects a multichannel approach, delivery is the final obstacle for pure-play retailers. Amazon has invested heavily in spreading distribution centres to enable faster deliveries in certain areas, while eBay has bought Shutl, which uses an efficient courier system to shorten wait times significantly."
The EIU forecast broadly chimes with predictions for container shipping on the Asia-Europe trade, which has suffered badly over the past two years as consumer demand tanked and vessel overcapacity reached chronic levels.
The latest edition of Global Port Tracker for north Europe, produced by Hackett Associates in association with the Bremen-based Institute of Shipping Economics and Logistics [ISL], forecasts import growth this year for the six main Le Havre-Hamburg range ports, following a second consecutive year of contraction in 2013.
The ISL surveys the ports of Hamburg, Bremen/Bremerhaven, Rotterdam, Antwerp, Zeebrugge and Le Havre, and report author Ben Hackett said that Port Tracker was "positive" for 2014 and forecasts a recovery in the first half of the year, after the weakness of the last six months of 2013 when the peak season once again disappointed.
Although economic signs of recovery seem to be held back by hesitant consumers, Mr Hackett predicted: "Most of the growth will come in the second quarter of 2014, after a flat first quarter."
And, with further positive news for cash-strapped Asia-Europe carriers and container terminals fighting for business, Mr Hackett added: "Exports are on a stronger growth path and for the six north range ports our forecast is growth in all of the coming three quarters of 2014."
Port Tracker's forecast for the deepsea import and export trades of north Europe in the first half of 2014 is for growth to top 3%, double the rate for the same period of last year.
Indeed, according to Mr Hackett, with exports also in negative territory, it was only the repositioning of empty boxes that pushed the six ports over the combined 20m teu throughput level in 2013, marginally above the total throughput achieved in 2012.
The optimism over Europe's prospects appears to have infected even the region's freight forwarders. According to Danske Bank's monthly freight forwarding index, volumes across air, sea and road freight modes were unchanged in December from two months before, further indicating the absence of a peak season, while "the forward index values are now at 53 for January and 62 for February, which indicates expectations of increasing volumes".
The Danske Bank survey's respondents – freight forwarders from across Europe – were asked what volumes they handled in December, and what they expected to handle in the next two months. Their answers were translated into an index value ranging between 0 and 100 – a value above 50 indicates growth.