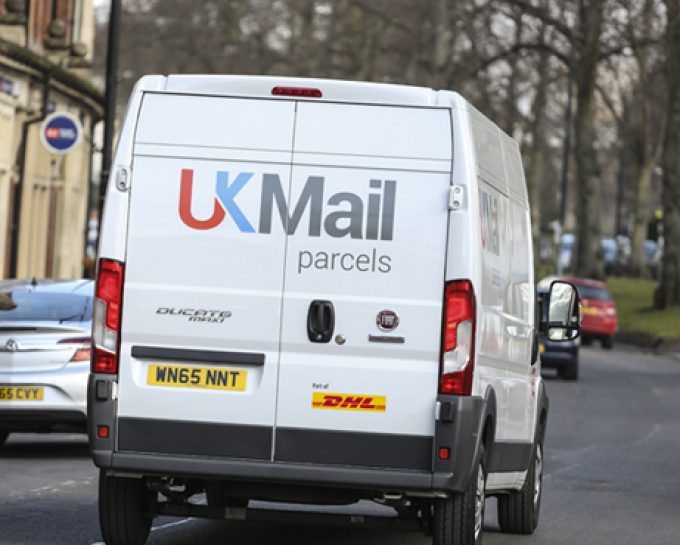 DHL-owned UK Mail is facing legal action after allegedly "forcing" some 6,000 of its drivers to accept a £2,000 pay cut or lose their jobs.
The GMB union said drivers at 55 sites across the country were being "marched" into offices and told to sign the new contracts or "their services would no longer be required".
National officer for the GMB Mick Rix told The Loadstar the new contracts affected around 6,000 drivers on wages of £19,000-£24,000 a year, depending on the number of deliveries performed.
"In response, we are arranging mass meetings up and down the country, and there is the potential for legal action against UK Mail," said Mr Rix.
"From the evidence we have gathered thus far, we believe these drivers have been classed as self-employed, despite the obvious fact they have been treated as employees.
"Having been more controlled than directed, this would suggest they are working under employee status and, if proved, the 'take-it-or-leave-it' method of negotiation would be classed illegal."
There have been increasing numbers of legal cases on classification of "employed" and "self-employed", with precedent largely falling to the former when it comes to delivery companies.
Last year, bicycle courier Maggie Dewhurst won her case to be recognised as a "worker" rather than "independent contractor" for CitySprint, entitling her to the same benefits as employees. And this month, UK Express opted to settle out of court a claim brought by the GMB on behalf of a group of drivers.
At UK Mail, according to a GMB statement, drivers at the Runcorn depot were called into an office, one-by-one, on Friday 12 January and asked to sign the new contract. Those who refused were told they would "not be working for UK Mail by Monday", it is claimed.
A union spokesperson also said drivers that asked for time to look through the new contracts were told they had to be signed before the end of their shift.
Organiser for the union Stephen Boden said: "The way UK Mail is treating drivers in its Runcorn depot is nothing short of appalling. Forcing self-employed drivers to take a £2,000 pay cut on pain of losing work is scandalous, and GMB calls on UK mail to drop this exploitative of action or face the consequences."
Mr Rix also said the union's attempts to contact UK Mail had been met with "silence", although a spokesperson for the company did respond to requests for comment from The Loadstar.
The spokesperson did not deny new contracts had been issued for drivers, nor that they would see a loss of £2,000 in earnings.
However, the spokesperson claimed that a "significant" increase in the number of parcels carried by UK Mail would see self-employed driver earnings increase over the course of the year.
"To be able to offer customers the competitive prices they demand, we have renegotiated our parcel delivery rate with drivers. But due to the increase in volumes carried by each courier, the overall amount they can earn will, on average, go up without having to travel further or incur additional costs."
However, the union noted the decision to cut driver pay followed a strong 2016 for a company which reported a gross profit of £41m, with shareholders receiving £5m in dividends and directors earning substantial bonuses.
"GMB has been inundated with calls from members and other drivers at DHL/UK Mail over the draconian treatment of drivers," added Mr Rix.
"The company made healthy profits in 2016, and appears to be aping other parcel firms' model – paying executives huge amounts while expecting workers to do more as they cut their pay.
"We are urging all drivers for DHL/UK Mail to contact GMB; we have lawyers waiting to talk to them."
At the time of publication, DHL had not responded to requests for comment.