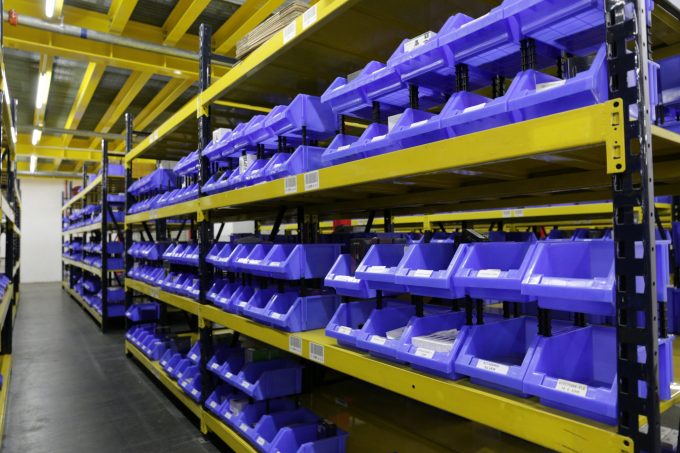 Shippers and consignees need to brace themselves for a significant increase in US warehousing costs, according to real estate giant CBRE.
It warned that rampant demand, coupled with tight supply and rising construction costs, could drive up warehousing rents by 10% this year.
And the scramble for warehouse capacity is not confined to North America. UK market research firm Interact Analysis predicts double-digit growth in the global warehouse and fulfilment sector over the next five years.
Its analysts expect the global warehouse building stock to reach 180,000 units by 2025, with more than half located in China, India, the US, Japan and Germany.
The most powerful driver behind demand is the e-commerce juggernaut, which has kicked off a feverish scramble for fulfilment centres. In the US, online retail sales were up 62% in January, and the National Retail Federation projects double-digit growth in retail imports through to June.
Logistics real estate investment trust Prologis said fulfilment's footprint would have to double to meet demand, but was sceptical that this was feasible and warned that the industry could face a potential shortfall of 140 million sq ft of warehouse space by 2024.
The e-commerce growth trajectory should flatten as consumers return to stores and spend more on services, but there is broad agreement that a lot of the migration to online shopping channels prompted by the pandemic will not fully reverse.
Prologis estimates that global e-commerce will clock steady gains of 150 basis points annually over the next five years, while in-store retail will need to build up rapid replenishment operations to remain competitive. Its analysts estimate a 3-4 billion sq ft modern logistics footprint will be needed between now and 2020.
Last year, transaction activity covered some 350m sq ft of warehouse space in the US and Canada, an increase of 25% over 2019, according to CBRE.
Despite the surge in activity, the space shortages grew more acute, with vacancy rates declining by 60 basis points year over year, CBRE observed.
Currently there is about 190m sq ft of large warehouse space under construction in North America, but 43.7% of that has already been pre-leased.
James Breeze, global head of industrial and logistics research for CBRE, described the market as remaining in "a state of under-supply". In many large markets vacancy rates are in the low single-digit range.
Automation could help alleviate the shortage of space, and many players are embracing it, especially in e-commerce facilities, as fulfilment is more labour-intensive than most warehouse operations.
However, automation is no panacea, according to Prologis, which reported that it could only partially offset the shortage of space.
Logistics provider U-Freight has been steadily adding warehousing capacity in recent years. It has opened e-commerce fulfilment centres in Asia, North America and Europe and is in the process of modifying one of its logistics facilities in Hong Kong into a fulfilment centre, equipped with a fleet of automated guided vehicles and an intelligent racking system.
Regardless of investment in automation, the cost of warehousing is not going to soften any time soon, which is grim news for customers that have seen other logistics costs soar.
According to Prologis, the share of overall logistics costs commanded by warehousing rents has remained more or less around the 5% mark.
However, the margins associated with higher service levels and lower transport costs that decentralised network facilities close to end consumers can generate should outweigh the increased warehousing cost, Prologis argued.