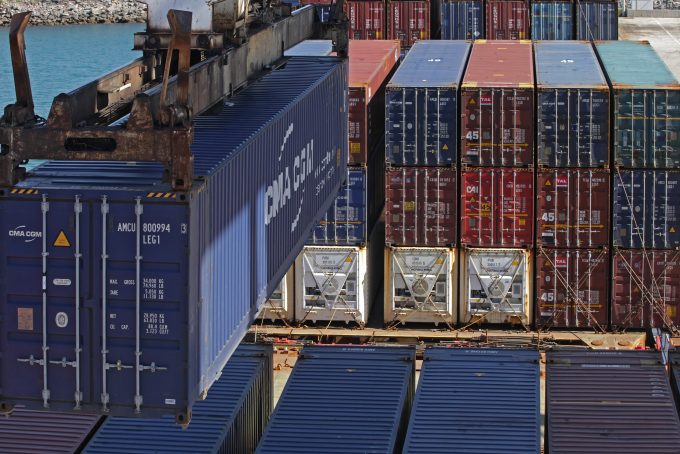 Liner shipping lobbyist the World Shipping Council has rejected claims from the Global Shippers Forum that competition regulators need to reassess their approach to shipping line alliances in the era of ultra-large container vessels (ULCVs) and increasing merger and acquisitions activity among liner operators.
Yesterday's position paper from the GSF, The implications of mega-ships and alliances for competition and total supply chain efficiency: an economic perspective, claims the deployment of ULCVs – while beneficial in terms of reducing shipping line costs – failed to accommodate the increased costs to shippers from larger ships and shipping alliances.
These were principally from delays caused by landside congestion and liners failing to adhere to shipping schedules – known as "negative externalities" in economic theory.
The paper draws on last year's work by the Organisation of Economic Cooperation and Development, managed by its ports and shipping expert, Olaf Merk.
It says: "It may now be time to question the received wisdom that shipping alliances and consortia are preferable to consolidation between carriers.
"This is because consolidation and more effective negotiation between shippers and (a smaller number of) shipping companies may be one method of ensuring that the externalities described above are recognised when shipping companies determine their strategies."
It also argues that competition regulators ought to reassess market share thresholds for alliances, in the light of increasing M&A activity between liner companies.
"Should the market become consolidated into 6-10 major operators controlling the main tradelanes, GSF believes it would be inevitable that the market share thresholds for alliances and consortia agreements would have to be so low they would be ruled out on competition grounds, with carriers having to compete head-to-head."
It adds: "Shipping lines operating common capacity in a consortium cannot compete among themselves with regards to the consortium's own commonly agreed capacity, sailing frequency, transit times, ports of call and associated service quality."
Chris Welsh, GSF secretary general, suggested that some of these issues could be resolved by some form of vertical integration between lines and their customers.
"Certain shippers believe that a degree of vertical integration between shippers and shipping companies is a potential method to increase the alignment of incentives between shippers and shipping lines. The nature of such integration, and the extent to which it might alleviate the problems felt by shippers, would of course need to be explored," he said.
"Given the complexity of the issue, and the need for balanced consideration across the container shipping supply chain, there is strong merit in there being an active ongoing debate on the implications of mega-ships and alliances, which GSF is keen to foster with the container shipping industry and other stakeholders."
The GSF suggested that one potential remedy could be the creation of forums, in which "shippers and shipping companies exchange ideas and jointly develop innovative products may also help shipping companies to better meet the needs of shippers today and in the future".
However, these proposals were rubbished by a three-page response from the World Shipping Council, which questioned the originality of the GSF document and claimed it had drawn conclusions where they weren't to be found.
"The GSF paper is largely a repackaging of a longer paper that the OECD published last year. The difference is that the GSF paper cites as fact numerous statements about the industry that the OECD paper actually posed as open questions," it said.
"Much of the GSF paper is dedicated to asking whether consolidation in the shipping industry would be preferable to alliances from a shipper perspective.
"It is no criticism of the GSF paper that events are moving so quickly that the question has largely been rendered moot – clearly we will have both consolidation and alliances," the WSC added.
It further claimed that even if the market were reduced to 6-10 carriers, this would only represent a "moderately concentrated" market as measured by the Herfindahl-Hirschman Index.
"The GSF is correct that everyone who is involved in the international supply chain needs to be aware of the changes in the liner industry and needs to find ways to adapt. From a regulatory perspective, however, what all parties need is a clear, stable regime that allows carriers and shippers to plan and to innovate.
"What global trade does not need is a shifting regulatory landscape at the same time that the liner industry is adjusting to a new economic reality," the WSC added.