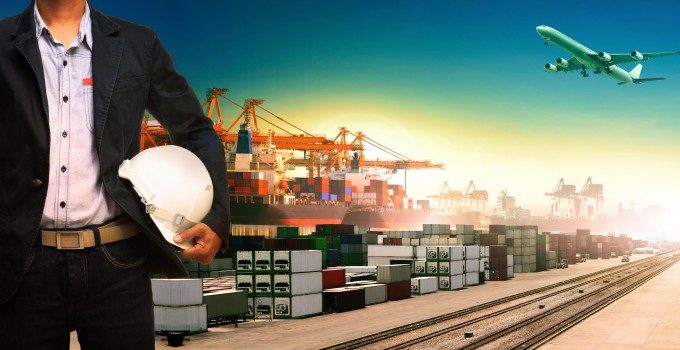 Singapore-based warehouse investor Global Logistic Properties (GLP) is set to pull off the largest logistics property deal in US history after agreeing to jointly acquire 117m sq ft of accumulated warehousing in the country with Singapore sovereign wealth fund GIC.
The two have agreed to buy IndCor Properties from the Blackstone group for US$8.1bn, with GLP financing 55% of the deal and GIC 45%. It will see GLP become the third largest warehouse operator in the US, second only to ProLogis and Duke Realty.
However, GLP also intends to sell a large majority of its stake over the next nine months, and co-founder and chief executive Ming Mei said that would target a holding of just 10% of the company by next August, although deals could be completed much earlier.
"We have a very large investor that will most likely take up $800m-$1bn and is currently doing its due diligence. Hopefully that will induce a couple more investors and we think we should sell the rest of the stake three or four months after closing.
"The feedback we have had from the investor doing due diligence is that we are oversubscribed to the amount we can syndicate out," he said.
Ralf Wessel, GLP head of fund management and business development, said the fundamentals of the US economy, and the logistics industry that supports it, had largely recovered from the shock of the global financial crisis.
"The US real estate market has seen steady growth in the last 15 quarters, and although GDP is below historic levels the economy is recovering. Industrial production is rising, driving demand for logistics infrastructure and, with more competitive labour costs, some firms are returning some production to the US.
"Meanwhile, the lack of construction since the global financial crisis has led to new supply of just 0.4% per year," he said.
The IndCor estate stretches across 36 submarkets and currently has some 3,500 tenants, with its top 10 customers accounting for just 9% of its space. Its largest customer, Whirlpool, represents 3.1% of its total area.
Around 90% of the warehousing is currently leased – although at rates that average 7% below the market – and management said that was targeted to increase to 95% over the next few months.
Tim Beaudin, IndCor chief executive, said: "We built IndCor through 18 acquisitions to be one of the largest industrial real estate companies in the United States. We are excited about the company's future prospects under new long-term ownership."
The deal represents a first for GLP in the US, and Mr Mei sought to emphasise that China, Japan and Brazil would remain its core markets.
"Most of our equity continues to go into China. It is our core market," he told analysts.
For Singapore's sovereign wealth fund GIC however, it represents an expansion of activity in the logistics industry of the world's largest economy. In September, it completed a $700m investment along with two other institutional investors into XPO Logistics.